Master Of The Modes: The Supreme Course To Understanding And Applying Scales And Modes On Guitar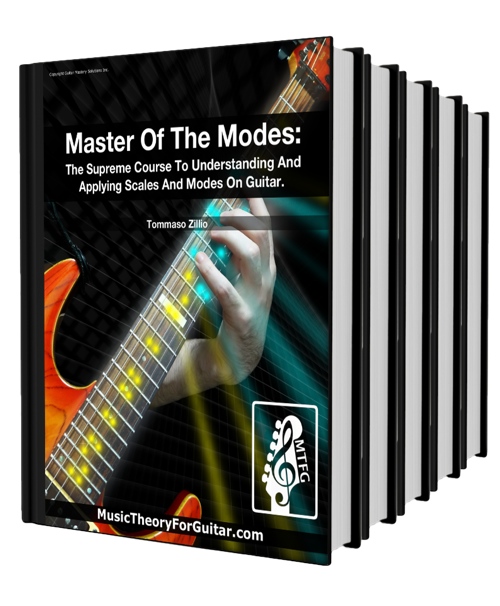 You know how some guitar players always seem to create unique, creative and awesome guitar solos ? Somehow, being creative just comes easy for them. How do they do it? They have mastered how to creatively use scales & modes on guitar... and with this I don't mean a bunch of scale patterns thrown together: I mean REAL musical comprehension.
Scales and modes are one of the most difficult (and controversial) topic in music theory... to really understand them you need a simple system for understanding, learning, mastering and actually using scales and modes in real music without any limitations. Armed with the core knowledge this system will give you, you will be able to learn and connect everything there is to know about the modes, and at the same time use everything you are going to learn to play real music.
Learn how to finally master completely scales and modes on guitar in a ways that is musically useful and will help you to write, improvise, and play the music YOU want to play!