CAGED Sucks Part 6: How A Good Scale System Allows You To Do Automatic Guitar Solo Harmonies
FREE Music Theory Map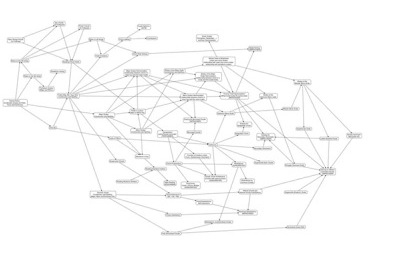 Download the FREE Map of Music Theory that will tell you what is the next topic you need to study
Your email is kept 100% private and confidential and will NOT be shared, rented or sold. There's no obligation to buy anything.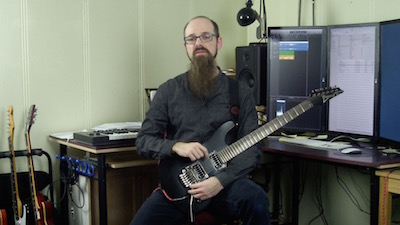 Do you know that trademark "harmonized guitar" sound that is part of bands like Iron Maiden, Thin Lizzy, Queen, and many others? What if I tell you that if you know the right scale system, you can harmonize ANYTHING you can play in a matter of seconds?
In general, whenever you see a guitar player do something that you consider very hard or impossible, this is because that guitar player is thinking in a different way than you do. For instance, some things that are easy to do in some scale systems are very hard or nearly impossible in other systems. (You can guess from the title what scale systems I DON'T like...)
A some time ago I was in studio, recording a guest solo for a friend. At the end of the solo I put a fast ascending lick (I was actually asked to do that). After I recorded the solo, the sound engineer commented on how much he liked that lick, and then jokingly said: "If you are a real man, now you are going to harmonize that lick"
And I said "Ok, give me a minute".
A minute later I recorded the harmony part. The sound engineer kept looking at me as if I did something absolutely impossible... but the reality is that this thing is quite easy if you are thinking in the right way. And VERY hard if you think in CAGED.
In fact it is so easy that I'm going to explain you how to do it in 10 minutes, in the video below. I will show you how to think so that you can write harmonies automatically for any solo that you can play, no theory required:
See? It's easy as counting one, two, three (literally...), there is no need for long mental calculation, and it does not matter if the original lick was simple or complex. And it sounds great! Now that you have heard how it sounds and how it's done, grab your guitar and start experimenting with that. Enjoy!
And if you want to learn more about the 3-notes-per-string system, then click on the button below:

Did you find this video helpful? Do not miss the next Music Theory videos!
Subscribe to the MusicTheoryForGuitar YouTube channel by clicking the button below.