CAGED Sucks Part 7: Pentatonic Is Not CAGED
FREE Music Theory Map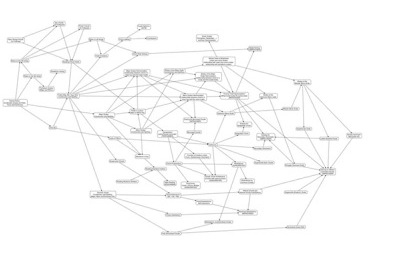 Download the FREE Map of Music Theory that will tell you what is the next topic you need to study
Your email is kept 100% private and confidential and will NOT be shared, rented or sold. There's no obligation to buy anything.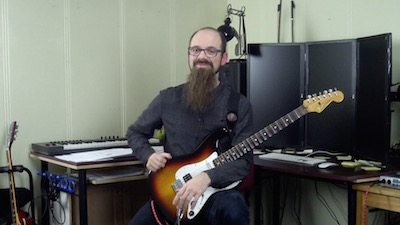 There are 5 patterns in (most versions of) the CAGED scale system for guitar. There are also 5 pentatonic scale patterns. From that, some people conclude that pentatonic and CAGED are the same system (or "two equivalent systems"). Not only this is not true, but thinking along these lines will prevent you from learning your fretboard correctly.
First of all, I want you guys to know that I did not invent this as a straw man to attack other people. Here's a verbatim quote from an email I received: "Don't you know that the pentatonic scales and the CAGED system fit together perfectly together?" (yes, they wrote "together" twice)
I find this line of argument quite curious. The fact that the two systems (pentatonic and CAGED) have the same number of patterns does not prove they are the SAME system. By the same token, your hand has the same number of fingers as your foot, but they are hardly the same.
And after all, it IS perfectly possible to learn how to play and improvise with the pentatonic scale without knowing anything about CAGED. This shows, if nothing else, that the two systems are different.
(If you want to make the case that EVERYTHING you play on the guitar fretboard is some form of CAGED, I'm afraid you will need to wait for the next video)
Of course anyone who knows CAGED at this point will say "but the patterns overlap, so of course they are related". YES, I agree, the patterns are related... but not in the way you think. Understanding exactly how they are related is key to see why CAGED is not really a great system and what are its problems - and how to avoid them.
So if you want to be proficient with pentatonic and not get burdened by CAGED, or you think that CAGED and pentatonics are the same, watch this video that will explain to you exactly what the relation is between CAGED and pentatonics and why it is of key importance for any guitar player to know this:
As you can see, what I just showed in the video also explains the ONLY "good" application of the CAGED system. This is where it started from, and it was an ok system at that. In fact, once you know what I just explained, you know everything useful there is to know about the CAGED system.
If you wan to move beyond what CAGED can offer you, I humbly recommend you check out my course Master of the Modes, where I will show you a complete way to understand, play, and apply modes in any kind of musical situation. If I am making you even just a little bit curious, click on the button below:

Did you find this video helpful? Do not miss the next Music Theory videos!
Subscribe to the MusicTheoryForGuitar YouTube channel by clicking the button below.