CAGED Sucks, Part 2: Scale-Arpeggio Integration
FREE Music Theory Map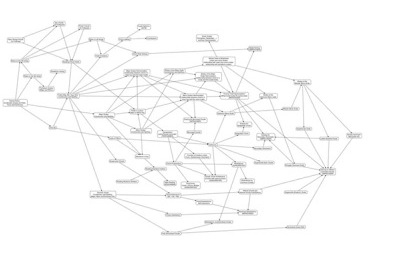 Download the FREE Map of Music Theory that will tell you what is the next topic you need to study
Your email is kept 100% private and confidential and will NOT be shared, rented or sold. There's no obligation to buy anything.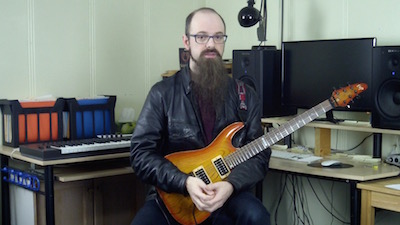 "Programming languages teach you to not want what they cannot provide" (Paul Graham). The same is true for scale systems :-)
Did you know that being able to visualize scales and arpeggios on the fretboard is an important skill to have for a guitar player? Are you able to do it? If you are able to do it what system are you using? I hope that you are not using the CAGED system for this specific skill.
One of the problematic features of the CAGED system is the integration of scales and arpeggios. This is ironic because scales-arpeggio integration is actually one of the most oft-repeated selling points of the CAGED system. That is to say, many people have learned CAGED *precisely* to learn how to work with scales and arpeggios at the same time.
It is no wonder that every time a CAGED critic (as yours truly) states that there is a problem in this respect then all hell breaks loose. What is actually happening is that CAGED apologists and CAGED critics means two different things with "integration".
It is true that in the CAGED system you study scale shapes where the arpeggio notes are marked in a different way and memorized as such: we call this "visual" integration. But this is true or can be true of any scale system: however I play a scale on the guitar I can mark the notes of an arpeggio that is in the scale.
But what a guitar player really need is not "visual" integration: we need "mechanical" integration, that is we need to make the transition between scales and arpeggios easy and consistent when we play, not when we watch the scale patterns on a piece of paper. All of this is better demonstrated on the fretboard, so watch the following video for examples of what I mean:
As you see, mechanical integration is the way to go: not only it helps in actual playing situations, but it also makes things more consistent, which in turn makes your results to practice time ratio skyrocket with no extra effort on your part. On this point, see also the previous video: CAGED Sucks part 1: Right Hand Consistency
And if you want all the details on how to integrate correctly scales and arpeggios, click here:

Did you find this video helpful? Do not miss the next Music Theory videos!
Subscribe to the MusicTheoryForGuitar YouTube channel by clicking the button below.