CAGED Sucks Part 1: Right Hand Consistency
FREE Music Theory Map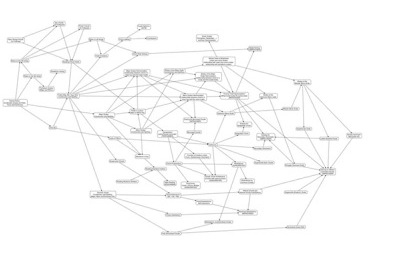 Download the FREE Map of Music Theory that will tell you what is the next topic you need to study
Your email is kept 100% private and confidential and will NOT be shared, rented or sold. There's no obligation to buy anything.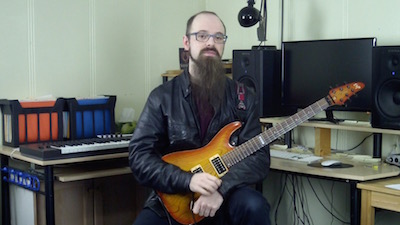 "The key of performance is elegance, not battalions of special cases" (Jon Bentley and Doug McIlroy)
Do you use the CAGED system for learning scales and chords on the guitar fretboard? Or you don't like CAGED and use a different system? Or maybe you try to learn everything that you come in contact with, as long as it seems to work?
Whatever you use to understand and navigate your guitar fretboard, it is a fact that lately a debate has started online about the CAGED system and if it is more useful or harmful to guitar players. Blogs posts over blog posts have already been written on this topic, many livers have been sacrificed to online rage, friendship have been broken... the stuff of epics, if we weren't just talking about a method to learn scales on the guitar :-)
"Is that really important?" you may ask, "can't we use whatever we want?" Yes it is important: as a guitar teacher, I see every day the difference that a proper understanding of the guitar fretboard makes. I dare say that this is in fact one of the most important things for a guitar player, given how much time people invest (or lose...) trying to learn to navigate the fretboard freely.
Like in many online debates, it is hard to keep track of what is going on, especially because:
There is a tendency for people to resort to an hominem; that is criticizing not the argument of the other part, but the person making the argument (yes, it is a fallacy)
The debate is spread on a thousand different blogs and social media, and every time that the debate sparkles a thousand different issues are discussed at the same time.
Most importantly: the vast majority of the people on both sides of the debate simply STATE their position, but they don't SHOW it. This has led to a number of misunderstanding on what the different parties are saying.
Full disclosure: I am firmly in the camp that does not like CAGED (as you may have guessed from the title, or if you read my past articles), and I though I could do something new to help people understand what is going on and to start a calm, rational debate. So I am making a video series on the issues of the CAGED system, and in every video I am tackling ONLY ONE issue - with examples. This way we can discuss one thing at a time, and not be sidetracked by a thousand different issues.
So today I am going to discuss a oft-misunderstood problem of the CAGED system: the lack of consistency in the CAGED patterns. To see what this means exactly, please watch the video below:
As you see, the lack of consistency of the CAGED patterns means that you will have to work more (many times over in fact) to get the same result in term of knowledge, technique, and fluidity.
To see other problems of the CAGED system, read also my article Why The CAGED System For Guitar Is Bad For You.
And to learn what system I recommend for playing scales, modes, and arpeggios on guitar, click below:

Did you find this video helpful? Do not miss the next Music Theory videos!
Subscribe to the MusicTheoryForGuitar YouTube channel by clicking the button below.