Attention: Guitar Players
Top Rhythm Mastery Expert Teacher Reveals Insider Secrets To Be Able To Play Any Rhythm (No Matter How Advanced Or Complicated) With Ease… Without Having To Practice Long Boring Or Frustrating Rhythm Exercises! - Even If You Believe You Need Natural Talent Or Many Hours Of Endless Practice Time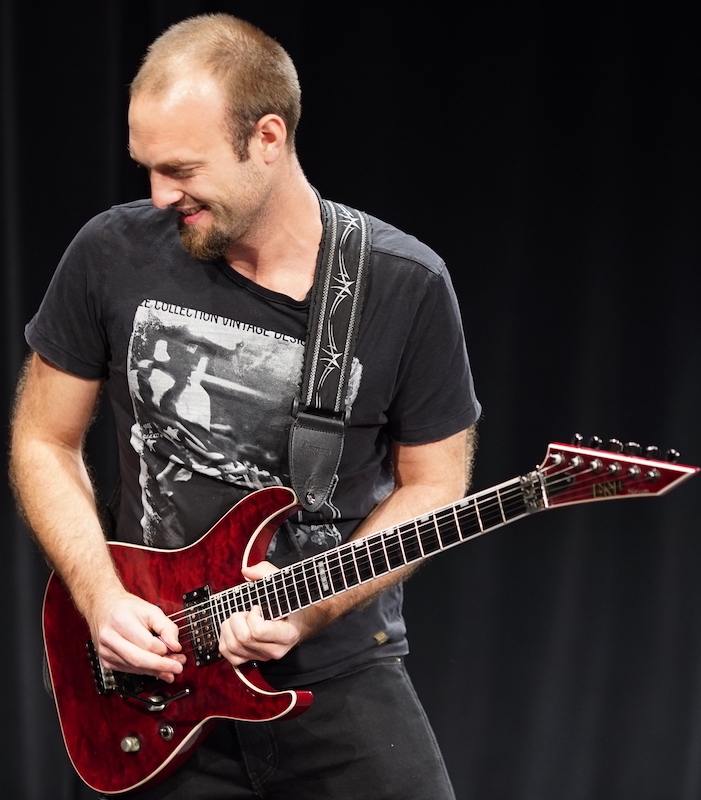 From the Desk of: Dr. Tommaso Zillio
Re: What Every Guitar Player Needs To Know About Mastering Rhythm
Dear Friend,
Does this sound like you?
You're a guitar player who dreams of being able to play like your favorite guitarists.
However, right this minute, you would be ecstatic if you could just:
play with total confidence

sound better

be able to play any rhythm, song or solo with perfect timing.
Because if you could do those things, ultimately, that would mean you could sound awesome when you play guitar, be more creative and impress yourself and others when you play guitar! (Which would be amazing!)
Unfortunately, there are some roadblocks for you here, including figuring out how to:
Feel or internalize any rhythm so it feels natural to you

Take any advanced rhythm, break it down into simple and easy-to-learn parts and then put it all together to master it… and

Hear any song and know exactly how to play the rhythm perfectly.
The reason why many people don't sound the way they want to sound is their lacking mastery of rhythm and timing.
You're probably also really frustrated by the fact that you've been:
struggling with rhythm and timing for years,


aren't sure how to finally master rhythm

still don't sound pro

and what you do play lacks groove, just feels off, stiff, out of time and amateurish.

And… there's nothing more frustrating for musicians in a band to play with a guitar player who can't play in time, or can only play simple rhythms!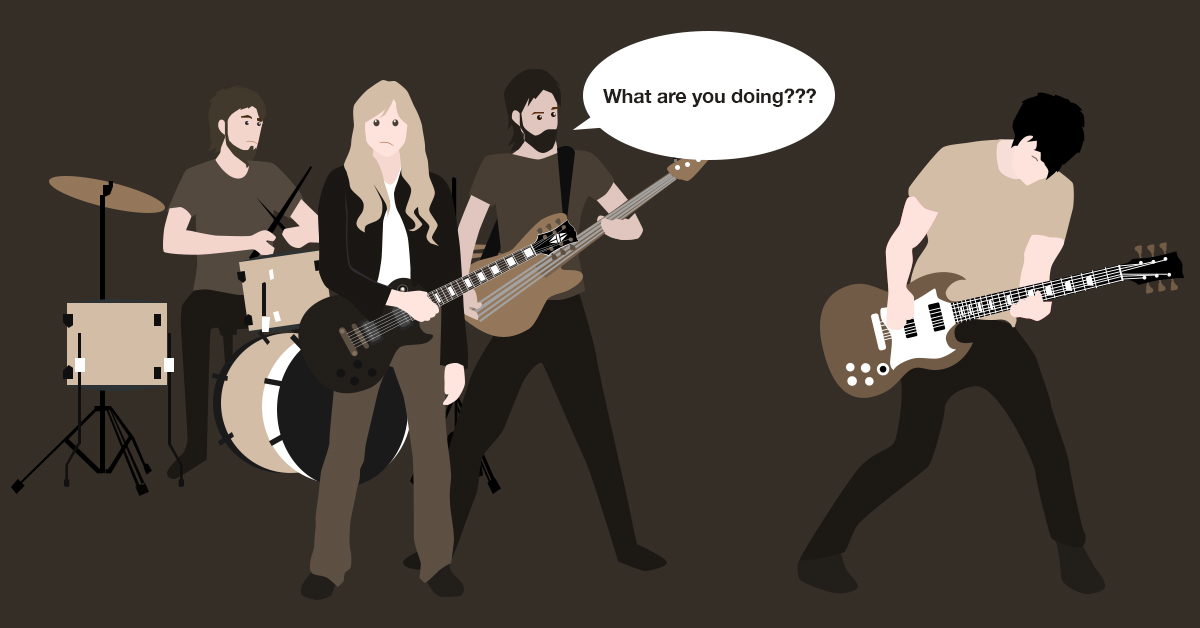 I know how all of this feels because I've been there myself… lots of times!
In fact, I struggled for a long time trying to answer this one question: "Can I really learn and master rhythm or is this something you have to be born with or have natural talent for?"
Do you ever find yourself thinking:
"I've tried to learn and master advanced rhythms for years but I just can't get it."... or

"Learning, reading and counting rhythm is boring. I just want to play by feel - but that doesn't come easy to me. "... or

"I've tried to learn it before, it's hard, boring and takes too long. "?
I know I did!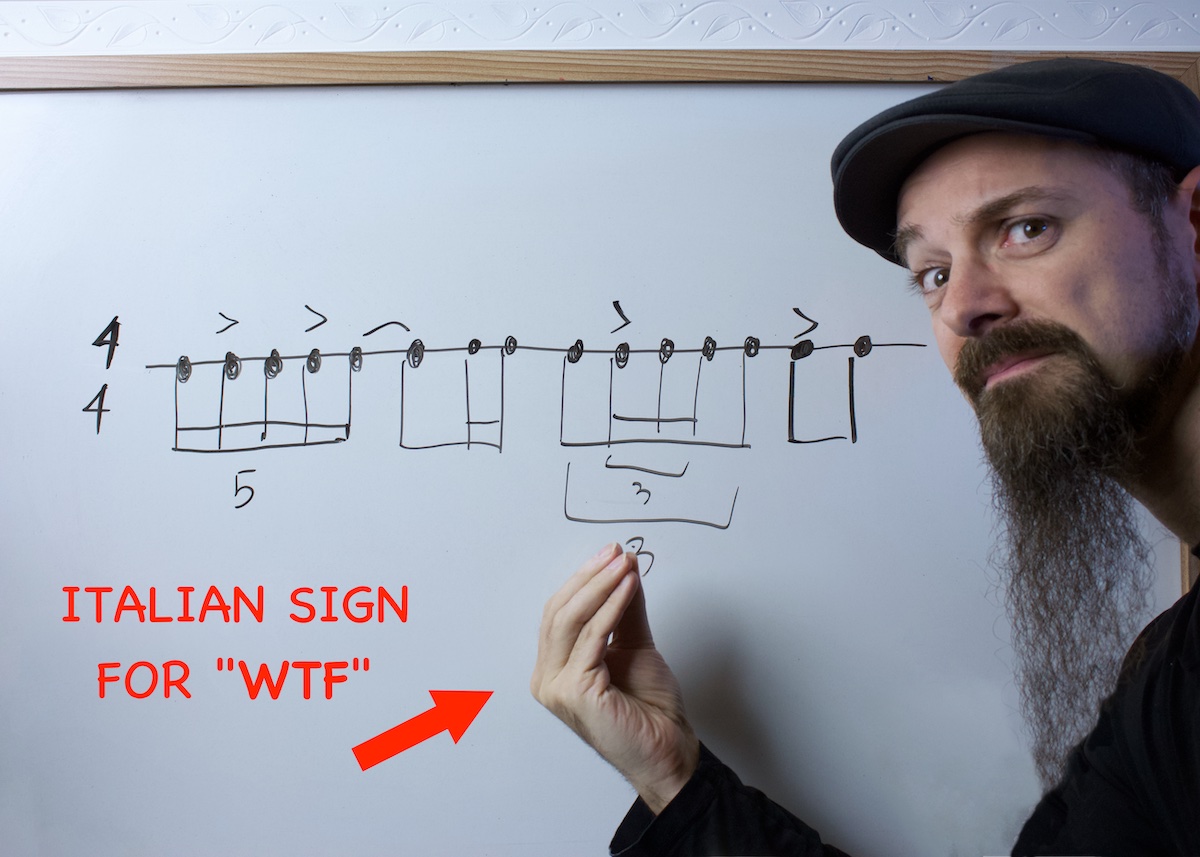 And finally, to make matters even worse, sometimes (no matter what you do), it just feels hard to learn rhythm in the traditional ways with boring rhythm exercises that nobody wants to practice, when all you really want to do is be able to play any rhythm easily by feel.
Well, let me tell you, I know exactly how you feel because I've been there myself... more than once!
When all is said and done, my guess is you really just want to sound awesome when you play, impress yourself and others, enjoy playing more, and even be able to sit in and play with other skilled musicians instead of struggling to keep up… Yes?
If this sounds at all like you and your situation, then I'd like to introduce you to the top rhythm expert teacher I know for guitar players – Brian Fish.
I've known Brian personally for many, many years, and his stuff is TOP NOTCH!
In fact, it's so good, that I asked him to build the world's greatest guitar course on mastering rhythms to be offered to you exclusively on my website. It's called:
Ultimate Rhythm Mastery
The Premier Guitar Course To Learning And Mastering Rhythm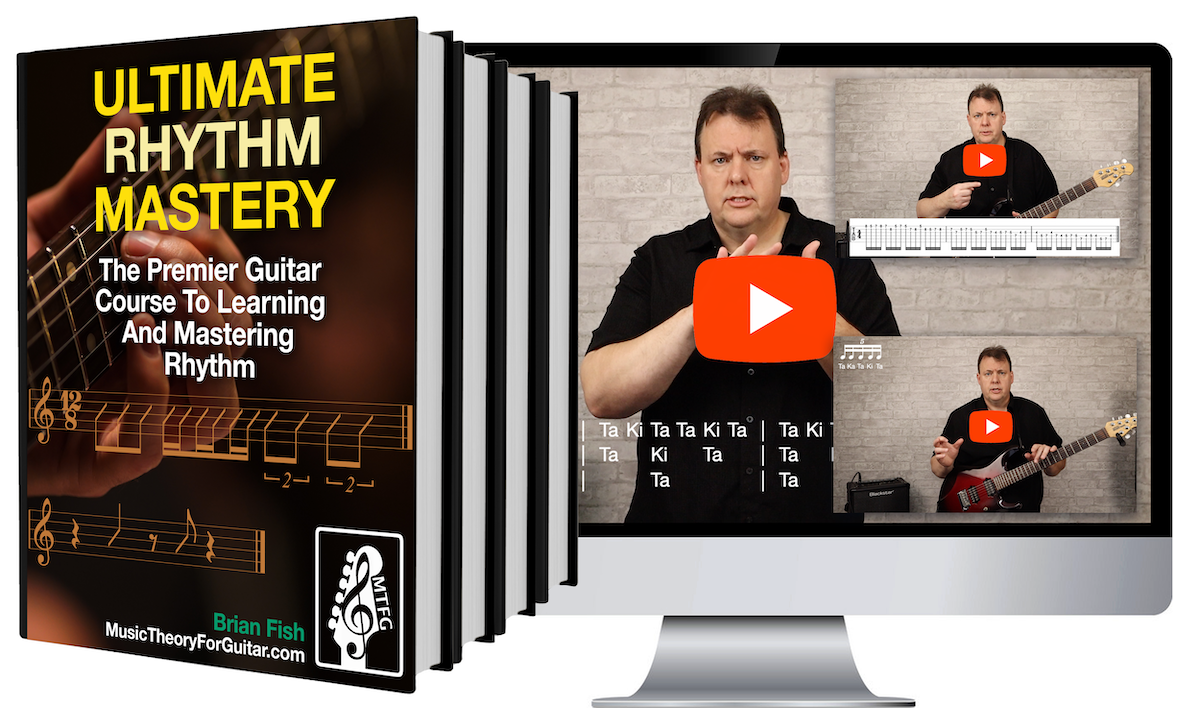 Ultimate Rhythm Mastery – The Premier Guitar Course To Learning And Mastering Rhythm makes it easy for you to play any advanced rhythm by feel and with ease.
You're gonna LOVE this! Here's just a taste of what you get with Ultimate Rhythm Mastery – The Premier Guitar Course To Learning And Mastering Rhythm:
The real secret to mastering rhythm that every guitar player needs but few know about.

You learn a far better and easier way of counting rhythms than the traditional way of rhythm counting. The way Ultimate Rhythm Mastery teaches you helps you master complex rhythm with ease.

You don't just learn ABOUT stuff, you get real, actual TRAINING to ensure that you finally master rhythm.

Get control over your internal clock so you never lose the feel of where the beat is, even when you're playing a very syncopated or advanced rhythm.

How to play with confidence and sound better when you play

Master every time signature from 3/4 to 6/8 to 5/4 to 7/8 to 4/4 to 12/8 and much more.

You get exactly what you need to come up with your own fresh ideas for writing your own songs, rhythm parts and guitar solos that are rhythmically interesting.

Make syncopated rhythms feel easy and natural to play freely.

The one thing every guitar player needs to be able to play any rhythm, song or solo with perfect timing… every time.

Demystify Poly rhythms (and poly meters) and unlock your rhythmic creativity!

Learn to become more creative, impress yourself and others when you play guitar – even if you have struggled with rhythm in the past.

Learn how to generate and use rhythm pallets.

Discover how to play with impeccable timing and confidence.

Everything you need to master rhythm in one place.

... and much, MUCH more.
"This Course Helps You Develop Rock-Solid Timing That Will Make Everything You Play On Guitar Sound Better Instantly."
YES! I Want To Get Started Right Away! Give Me The Ultimate Rhythm Mastery Course Now
Now, that's a tall promise, and at this point you might be asking...
Who Is Brian
And Why Should I Listen To Him?
Brian Fish is a professional guitar player with 38 years of live performing experience.
He has a degree from the University of Akron, where he went through the Jazz Studies Program.
Brian has 29 years professional guitar teaching experience and founded his own guitar school in 2001.
He is a member of the Elite Guitar Teacher Inner Circle, where he studies with one of the world's leading guitar instructors.
Some of Brian's students have gone on to release their own music and tour the United States.
In addition, Brian is a speaker at international live guitar training events where students pay thousands of dollars to attend each year.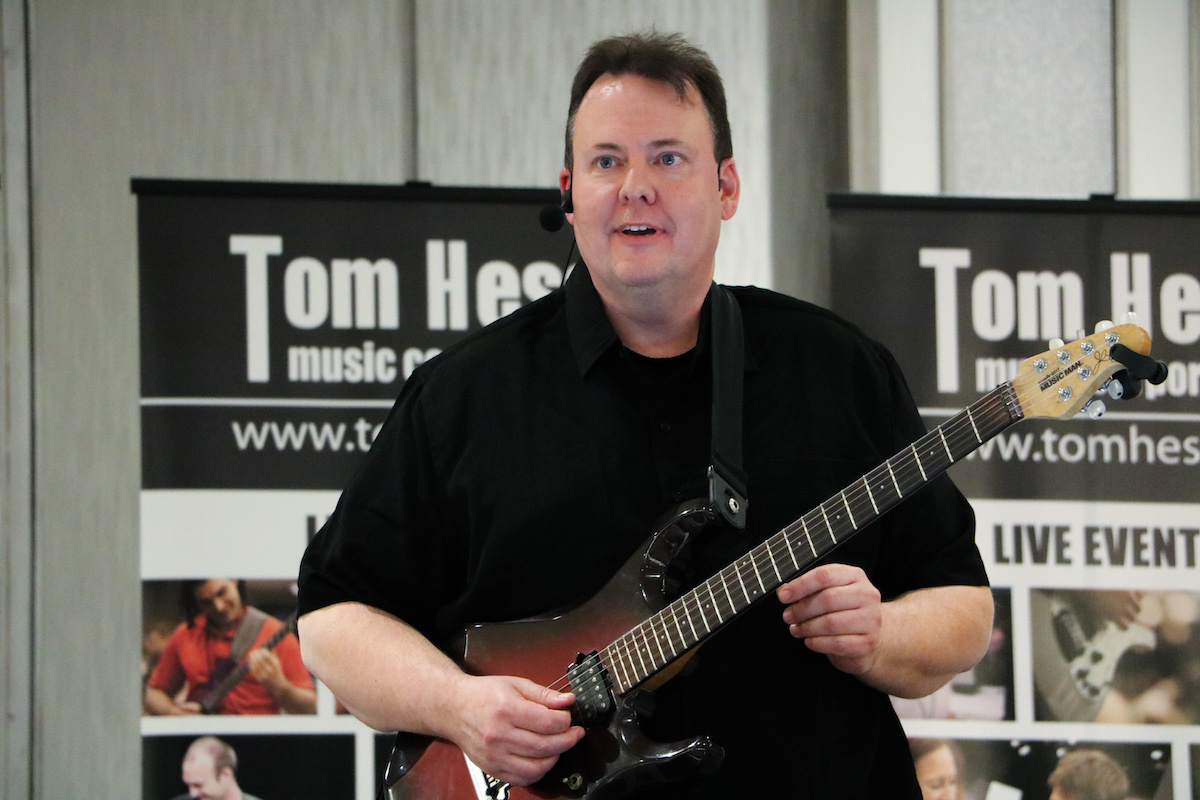 But don't just take my word for it...
Take A Look At This: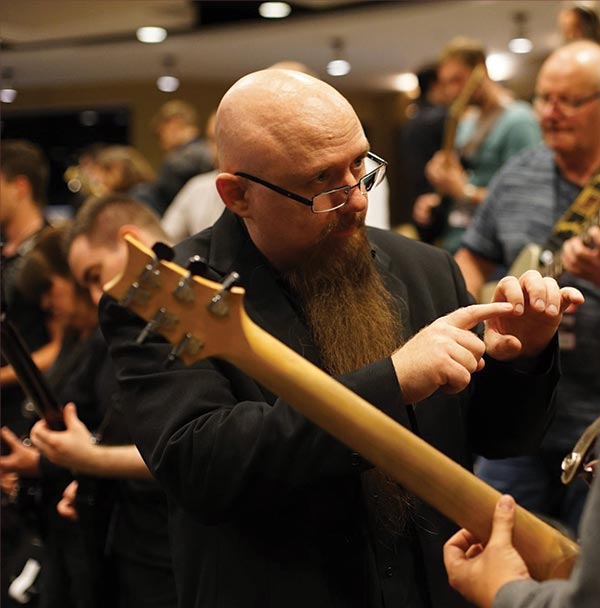 "Mastering rhythm is a crucial skill not just for drummers and rhythm guitar players, but also for lead guitar players! I watched every single session of the Ultimate Rhythm Mastery course, and I can say with complete confidence it is the best course on rhythm I've ever seen. That's why I am recommending all of my private online students to buy this course."
Tom Hess – The Teacher Of Guitar Teachers, #1 Guitar Teacher Online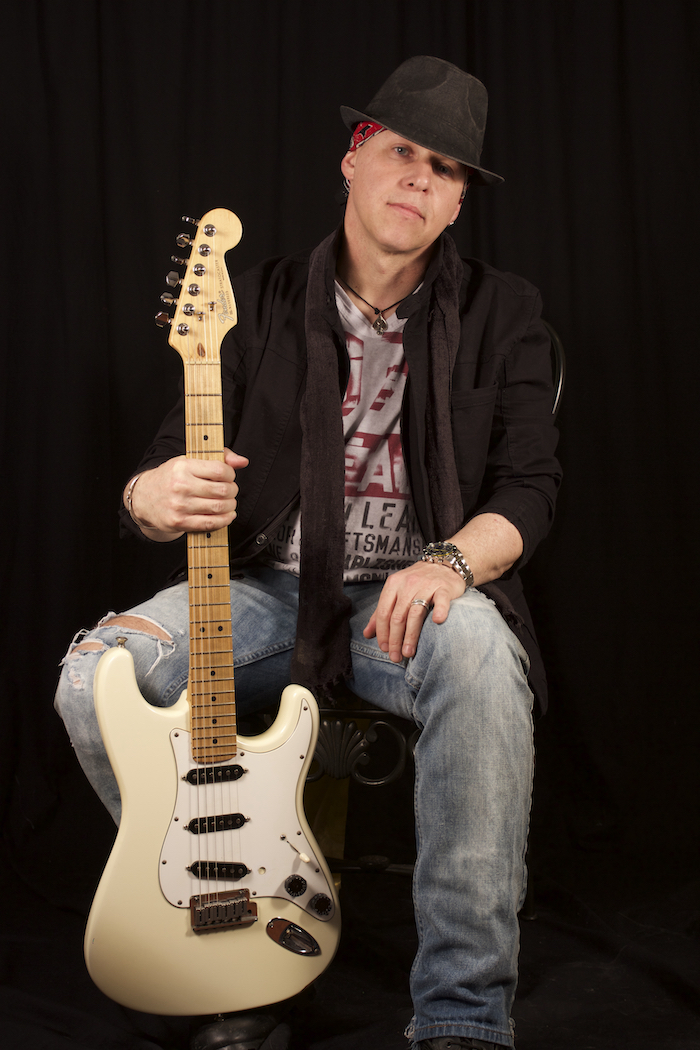 "The Ultimate Rhythm Mastery course makes learning complex rhythms easy. The information is presented quickly and simply to understand and master rhythm. Interactive learning provides instant results and understanding of the concepts.
"If you once and for all want to understand rhythm fully and do it easily, this is the course you want to get.
Mark Turko – Rhythm Guitar Specialist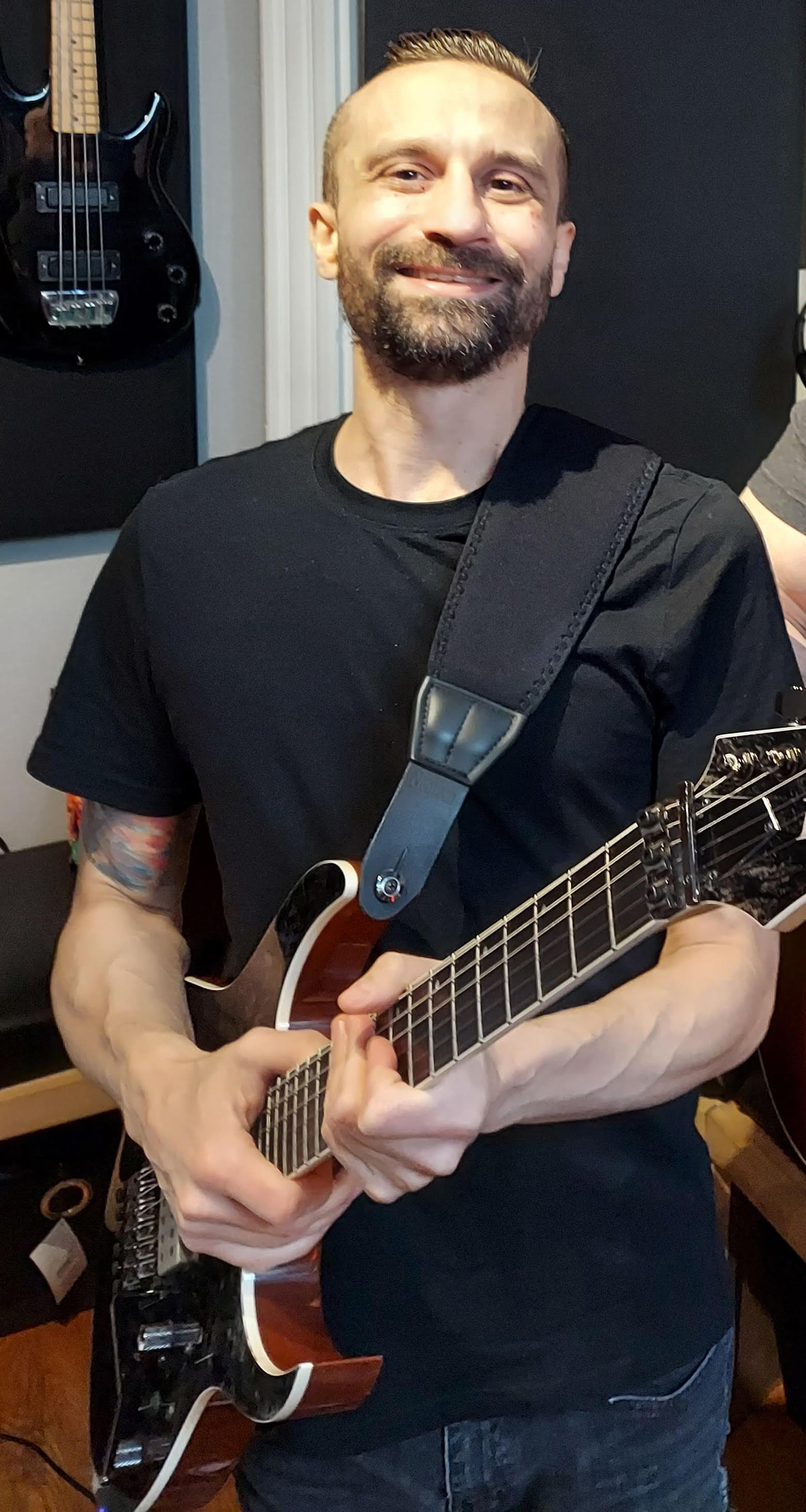 "Brian Fish makes you feel totally relaxed while learning. Even more advanced concepts that could make you feel anxious about getting right are delivered in such a calming, unintimidating, and easy-to-understand way that you have no worries.
"The sessions are packed full of helpful strategies, tips, and play-along exercises for improving and better understanding rhythm. I was amazed at how much he was able to teach me in just one session alone!"
Jeff Wiggins – Guitar Teacher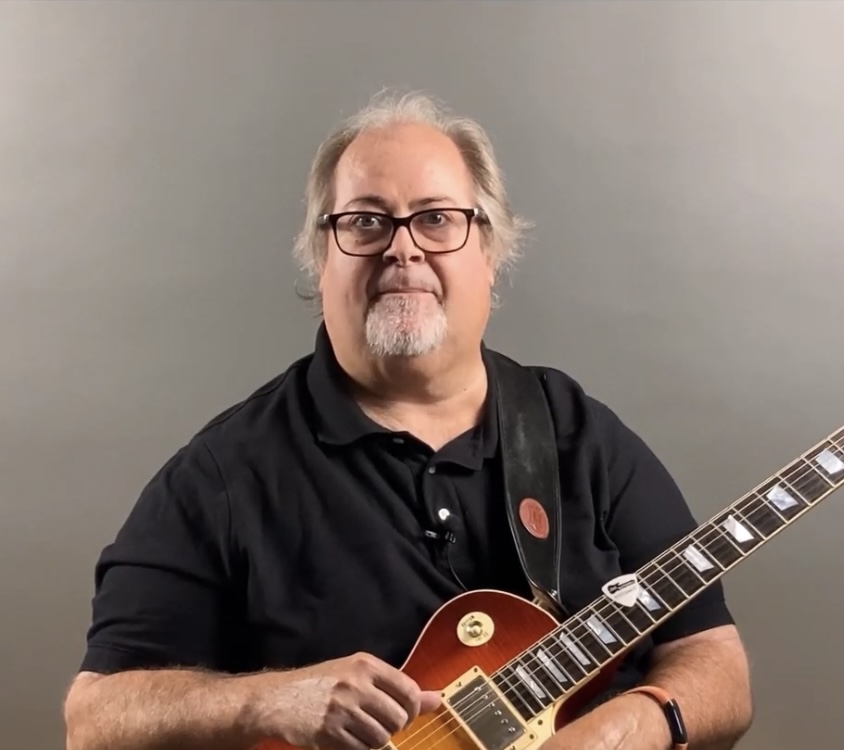 "Rhythm is one of the most important skills for any musician to master. The Ultimate Rhythm Mastery course that I found on www.MusicTheoryForGuitar.com by Brian Fish does a fantastic job at helping musicians master rhythm skills.
What I like about Brian's course is that you will not find the typical general information found in other courses. Brian's course will have you implementing your new, and improved, rhythm skills right away. It's as if Brian opened up your brain and installed these skills.
"My own skills improved by applying his training session on Konnakol. Let's face it, the right note at the wrong time is still wrong. Brian's course will help you get that right note at the RIGHT time every single time.
"I highly recommend Brian Fish's Ultimate Rhythm Mastery course to anyone wishing to improve and master their rhythm skills. I can't wait to go deeper with this course!"
David Schramm – Guitar Teacher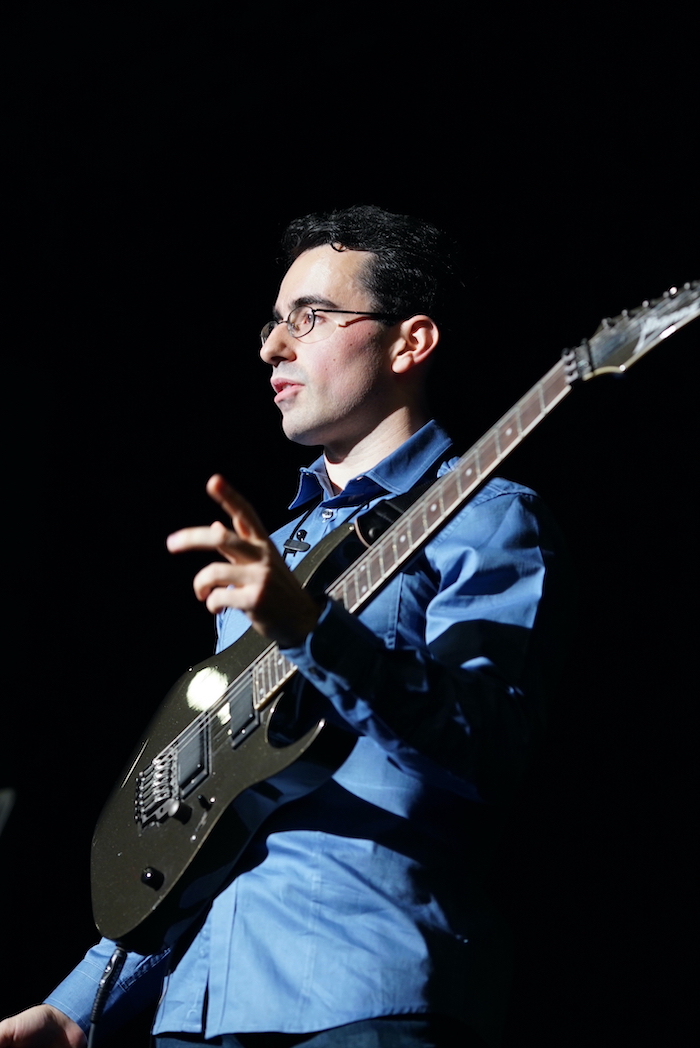 "Guitarists: if you want to play in a band, write creative, pro-level songs and feel like a real musician (no matter the level of your other skills) - work on your rhythm playing. Every band needs a good rhythm player, but there are few of them out there, because most players practice everything BUT rhythm. And most rhythm lessons are either too overwhelming or too boring.
"Brian Fish's Ultimate Rhythm Mastery course for MusicTheoryForGuitar.com actually makes learning rhythm fun, because it shows you how to make music with each rhythm concept you learn. This makes you actually want to practice this often-ignored skill, gives you a ton of musical ideas you can use right away and helps you get more juice out of all your other riffs and songs you've already gotten bored with."
Mike Philippov - Guitar Practice Expert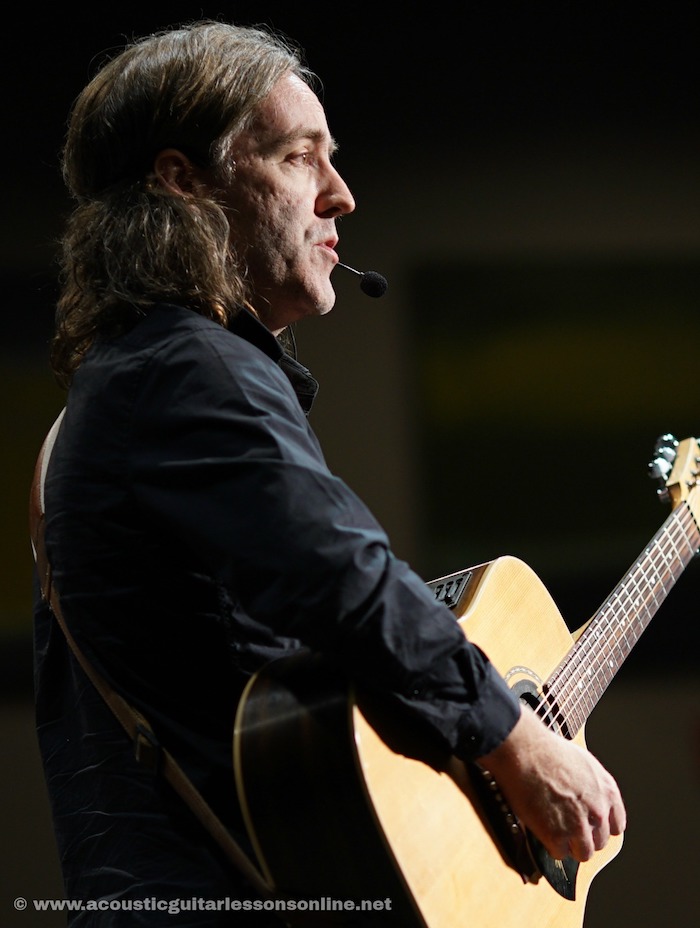 Hi, my name is Simon Candy and I have been teaching guitar for almost 30 years.
Today I want to talk to you about a fantastic new course that has just been released called "Ultimate Rhythm Mastery" by Brian Fish.
This course is available at MusicTheoryForGuitar.com and is a wonderful resource for developing what in my opinion is the most important aspect of becoming a great musician, and that is rhythm.
Developing great time is an absolute must if you want to be able to play an instrument of any style of music. Yet, there is a lack of resources out there to help you do this.
At least that was until now.
Ultimate Rhythm Mastery by Brian Fish not only teaches you all the ins and outs of developing great time but also shows you how to take these concepts and immediately apply them to your instrument. This is absolute key, otherwise, you are left with a bunch of abstract concepts that may make sense to you in theory but are of little use to you in the real life, day to day playing of your instrument.
Ultimate Rhythm Mastery covers everything you need to know about rhythm including note values, counting, time signatures, accented patterns, how to internalize rhythms and much more.
Brian also teaches you various counting systems to make even the most challenging rhythms easy to play.
Ultimate Rhythm Mastery is not only the most comprehensive resource I have ever come across regarding developing great time and rhythm, but many of the concepts and techniques used and taught throughout the course are original. You won't find these anywhere else.
Each lesson is packed with rhythm drills and exercises spread across multiple videos and PDFs with everything explained in a way anyone will be able to understand.
I am really impressed with what Brian Fish has created here and would have dearly loved something like this for myself when I was first learning to play guitar, and most definitely something I will use for my students, and myself as a professional guitar teacher.
I can't recommend Ultimate Rhythm Mastery highly enough whatever level you are at or style of music you play. Really great stuff Brian!
Simon Candy Professional Guitar Teacher
"I highly recommend Brian Fish's Ultimate Rhythm Mastery course for anyone who really wants to improve their rhythm playing, as well as know and understand the ideas behind rhythm.
"He's really good at explaining things. He's able to break down complex ideas and make them really easy to understand. He has training sessions right in every single session….. where he actually has you pick up your guitar… it can be tempting to just say, Oh, I'll do the exercises afterward….. I'll practice the exercises later. I like that he basically says no, pick up your guitar right now. We're going to do some exercises, and you're going to get better at your rhythm playing right now….. he's helping me to fill in all the holes that I have in my knowledge of the theory behind the rhythms that I was playing"
Jace Bastian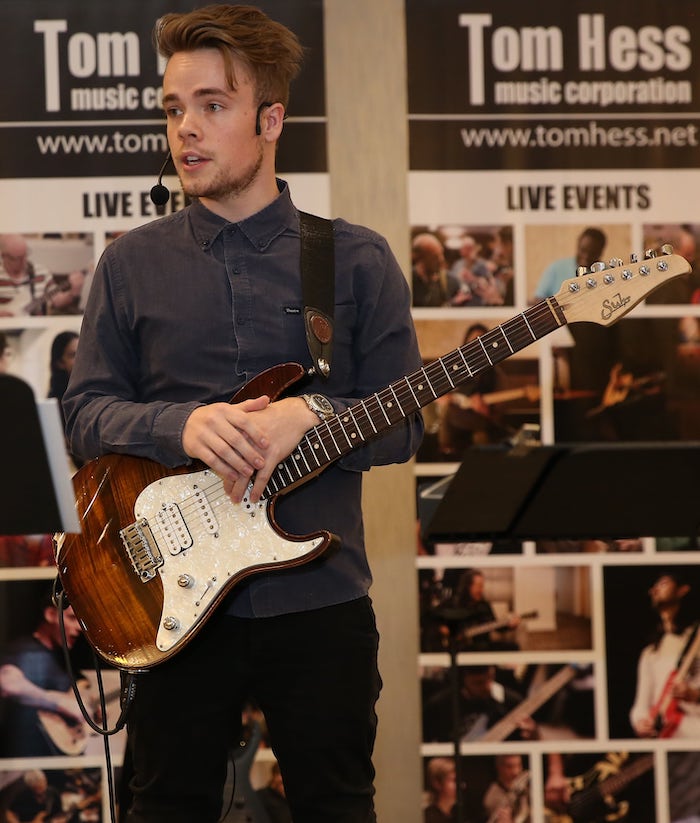 "Ultimate Rhythm Mastery is incredible! Brian Fish's easy step-by-step way of teaching rhythm is the best I have ever seen. I've never seen a course laid out in such a simple and easy to follow way.
"No matter what skill level you're at, this will get you to that next level and beyond. I highly recommend Ultimate Rhythm Mastery."
Dylan Andrews - Ear Training Specialist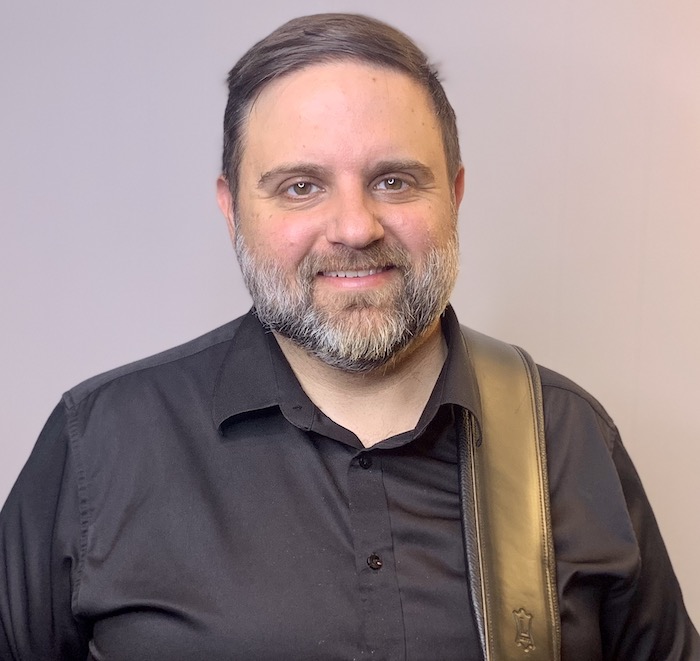 Brian Fish of MusicTheoryForGuitar.com is a fantastic teacher. He knows how to break complicated topics into simple concepts that anyone can use right away to play better guitar.
Most guitar players spend a lot of time learning scales and how to play fast, but they neglect one of the most important aspects of playing guitar — rhythm.
When I started Brian's course I got really excited because I knew he was going to be able to help a ton of guitar players transform their playing.
Ultimate Rhythm Mastery is the definitive rhythm course for guitar. The value here is immense.
Ultimate Rhythm Mastery covers time signatures, accenting, and rhythm for guitar thoroughly and goes much further in-depth than any other rhythm course I have seen.
The course will help you step-by-step to internalize, remember, and play new and interesting rhythms. And Brian makes it all a lot of fun!
Brian goes through a number of simple systems that can show you how to easily create and, most importantly, feel awesome rhythms that you can apply to any musical situation.
I wish I had this course when I was first learning guitar. It would have saved me years of frustration!
If you're tired of the same old boring strumming patterns and stale solos, get this course. It will help you transform the stuff you already know into ear-catching grooves and tasty licks that you can use to make great music right away!
Ryan Popovic - Professional Guitar Instructor
YES! I Want To Get Started Right Away! Give Me The Ultimate Rhythm Mastery Course Now
Here's Exactly What You Get In Every Ultimate Rhythm Mastery Session: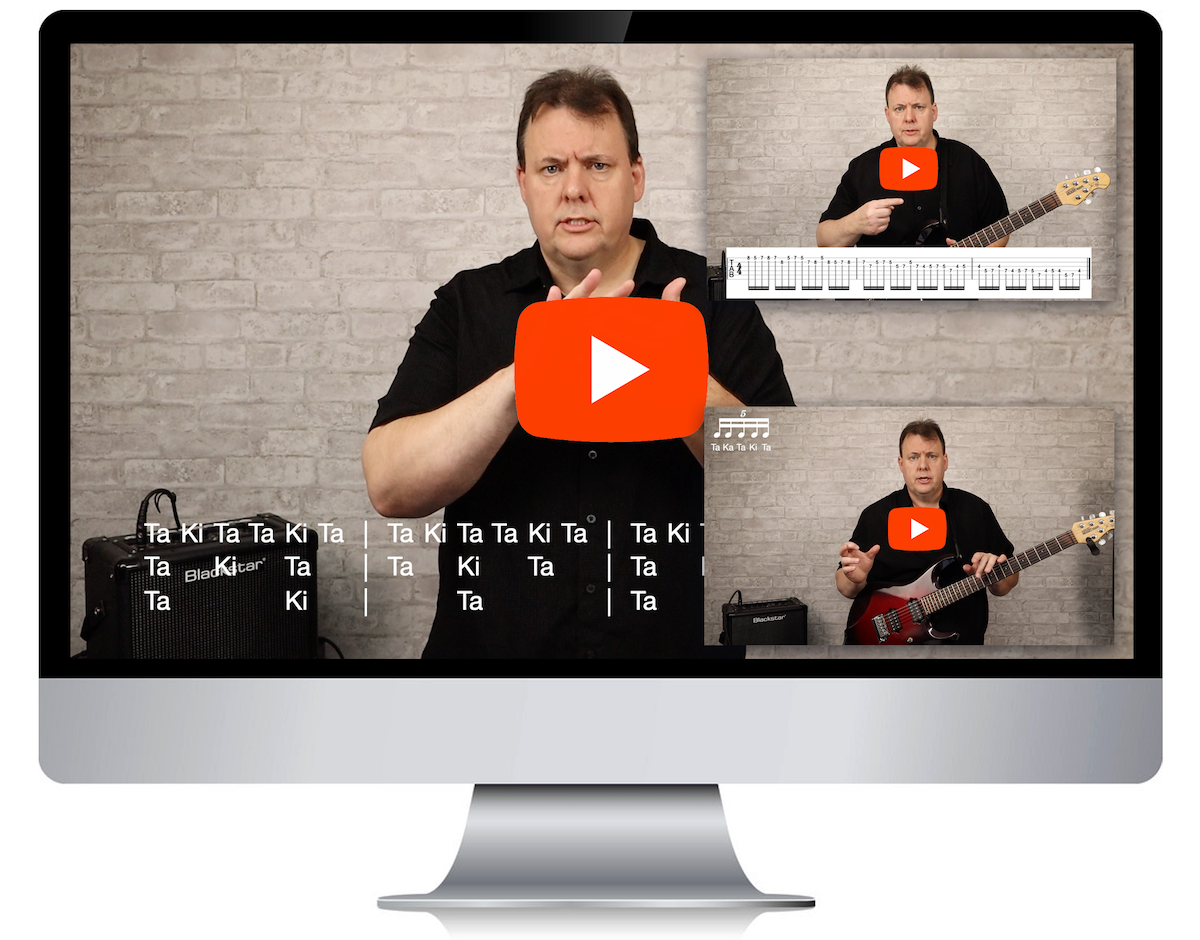 Three (approximately) 20-25-minute videos (60-75 minutes in total for most sessions) so you can go through the course on any computer, tablet, or phone where you can see video demonstrations as well as helpful graphics on the screen.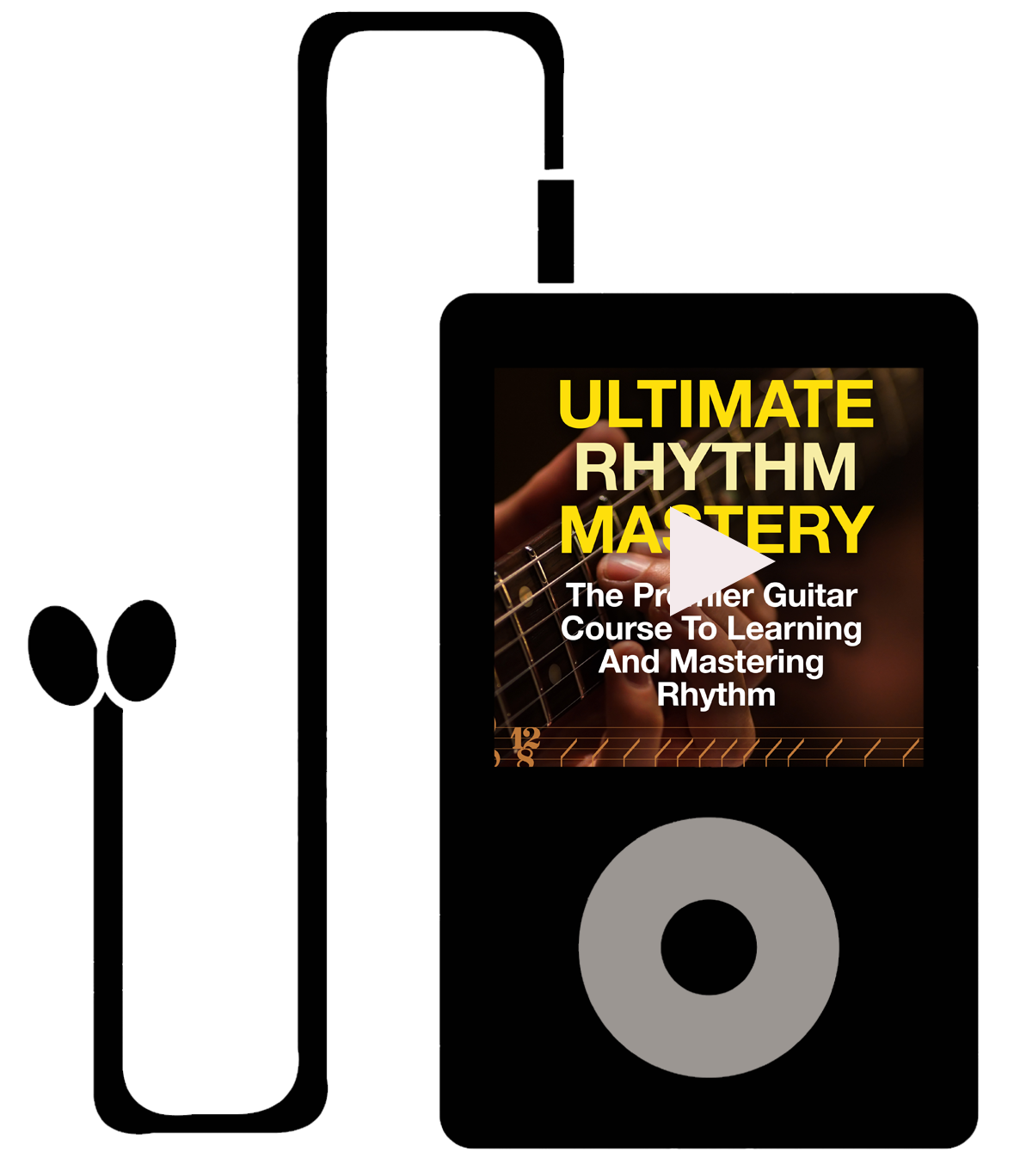 Three mp3 audio sessions (these are the audio versions of the videos mentioned above) so that you can learn and master rhythm or use this course while you are exercising at the gym, going for a walk, driving your car, or in the shower, etc.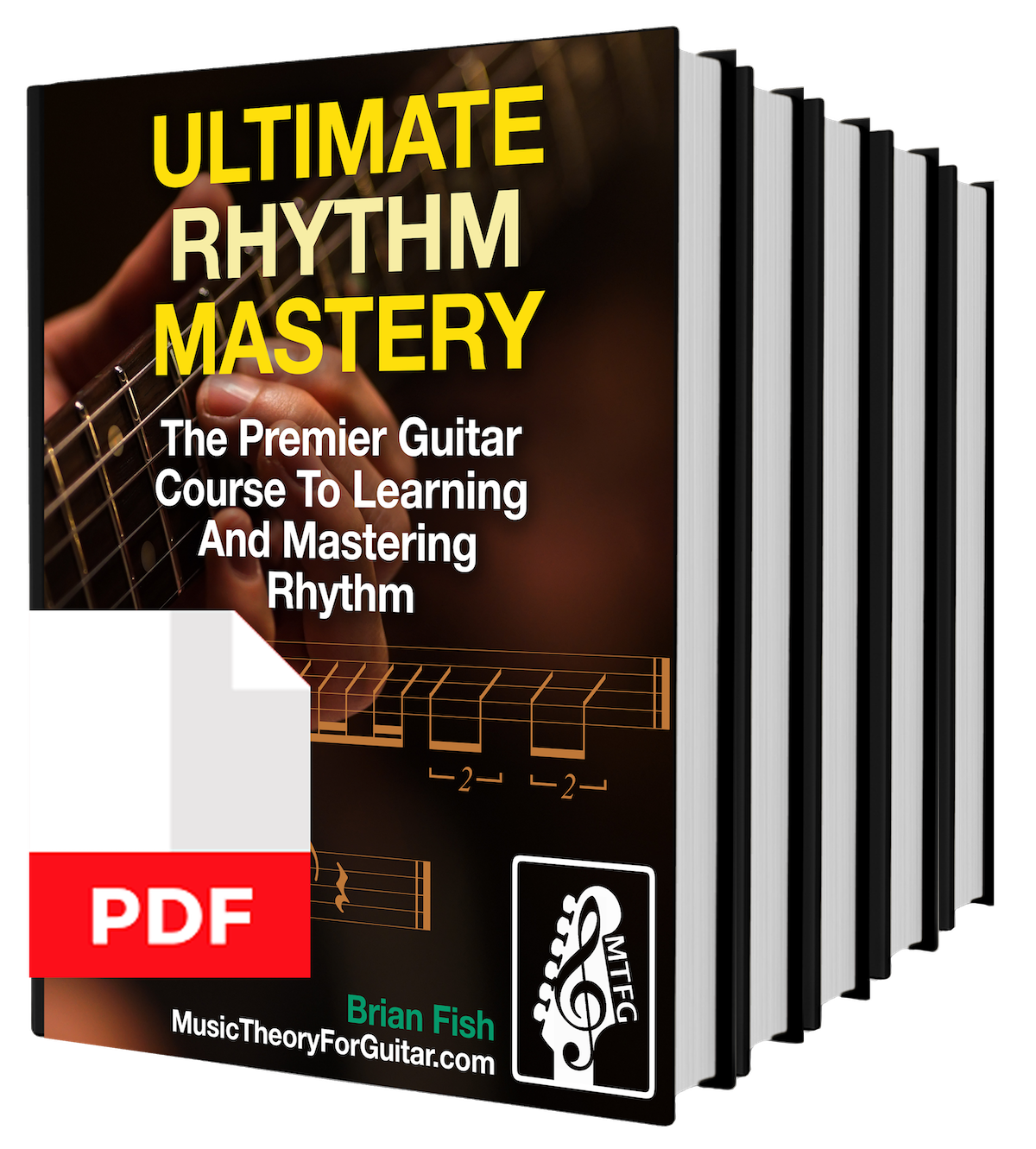 PDFs that include all the tablature, charts, notation, and a full transcript of the audio/video sessions so that you can read through it at your own pace, print it out and use the course away from your computer or your phone.
Plus, You Also Get These Awesome Bonuses With "Ultimate Rhythm Mastery – The Premier Guitar Course To Learning And Mastering Rhythm"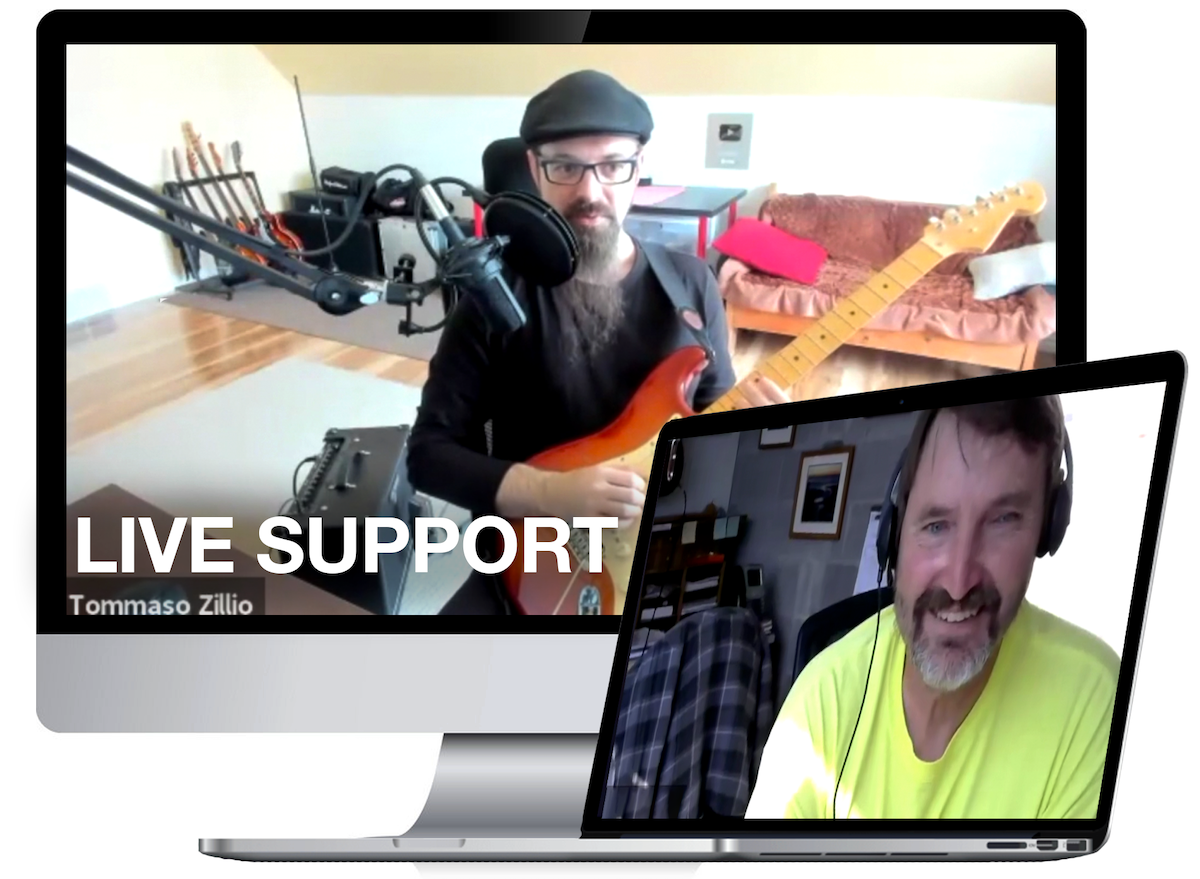 Free Bonus #1: LIVE VIDEO SUPPORT!
That's right, as an extra special bonus you also get free live video support every week with me, Dr. Tommaso Zillio, who will answer your questions live on video each week (via Zoom).
Never get stuck again on a rhythmic concept!

Never sit at home alone wondering if you are learning, practicing, or mastering something the right way!

Get access to ALL recordings of past weekly Live Support sessions for as long as you are an active subscriber to the Ultimate Rhythm Mastery Course!
($57 monthly value! You get it FREE EVERY MONTH for as long as you are an active subscriber)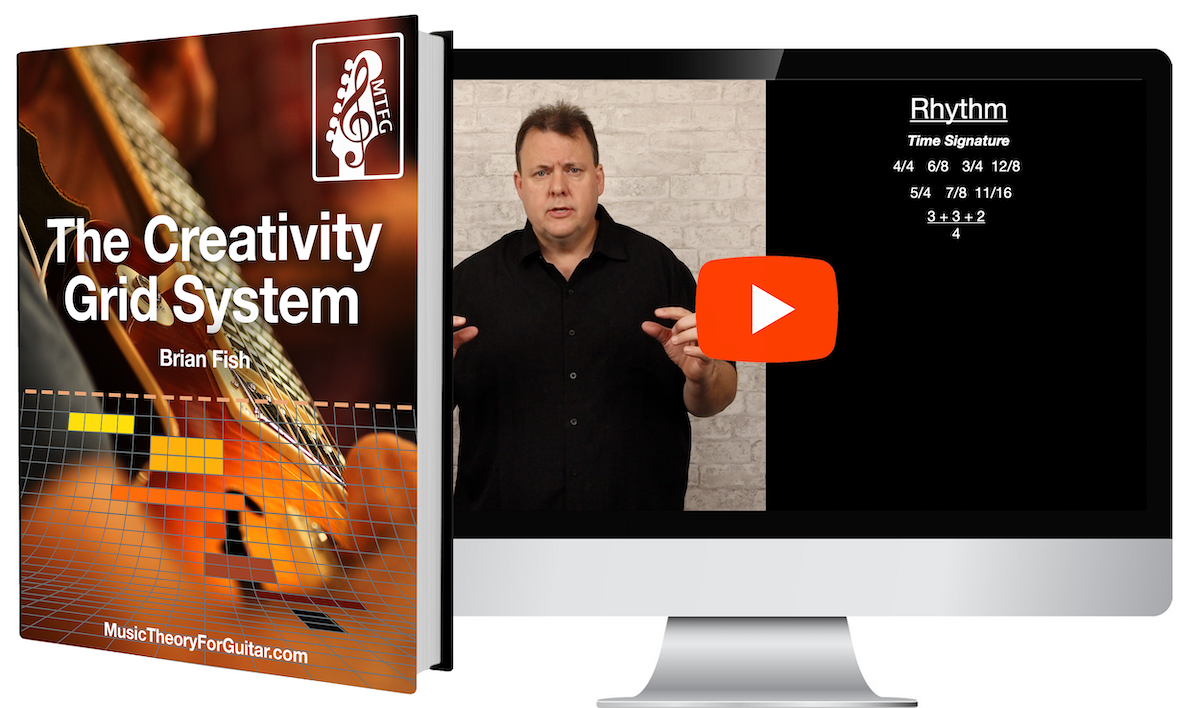 Free Bonus #2: The Creativity Grid System (Gold Level only)
ANYONE can learn to become creative when given the right tools and process to create. In this free bonus you get:
An amazing creative structure and process to create an endless amount of creative rhythmic ideas.

A real plan to create your own music so that you never get stuck wondering what, or how to make our own creative music.

Brian will walk you through the entire process on video so that you are certain to reach success! You won't be left on your own "guessing" what you're supposed to do or how to do it.

You get lots of creative elements to copy and use as your own and (best of all), you get a blueprint on how to create your own creative elements on command!
($50 value! Free to you as a Gold Level subscriber)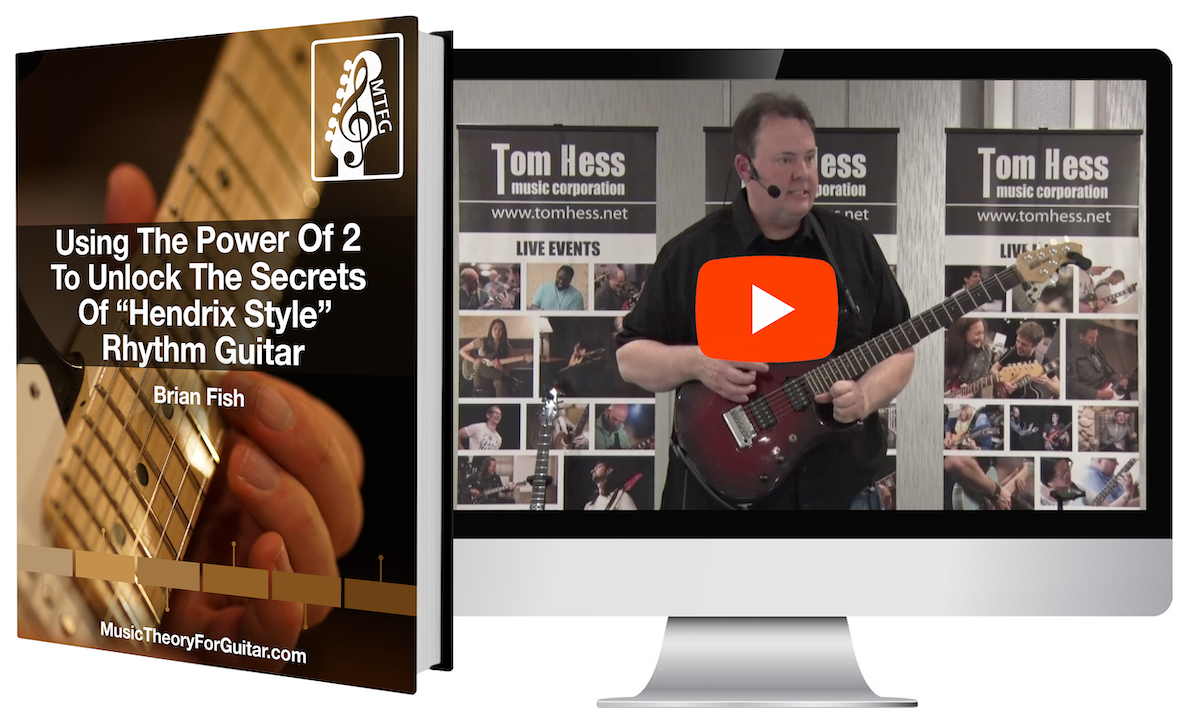 Free Bonus #3: Using The Power Of 2 To Unlock The Secrets Of "Hendrix Style" Rhythm Guitar (Gold Level only)
You get an easy-to-use roadmap that allows you to connect lead guitar licks to chords and rhythm parts so you can freely jam with yourself in fun ways you likely have never done before.

Learn how to quickly and easily create your own awesome fills to any rhythm part.

Guitar players travelled from around the world and paid thousands of dollars to attend the live event where this masterclass was recorded. You get this masterclass for FREE as a bonus!
($197 value! Free to you as a Gold Level subscriber)
Here is what you need to do right now:
Scroll down.

Pick the option you want to attend.

Click on the correct orange button that says: "Add To Cart".
Get started right now:
This is your chance to...
Finally Play Any Rhythm With Ease So That Your Guitar Playing Sounds As Awesome As It Should
Let Brian take you by the hand and make it easy for you to…
Impress Yourself And Others Whenever You Play Guitar

Confidently Play Any Rhythm

Create Your Own Fresh Rhythmic Ideas When Playing, Improvising, Soloing And Writing Songs

Move Beyond Having To Count Out Complex Rhythms And Instead, Be Able To Play Them By Feel With Perfect Timing

Get The Rhythmic Skills To Play In A Great-Sounding Band

Sound Awesome When You Play Guitar

... and Much, MUCH More!
Claim Your Access To "Ultimate Rhythm Mastery – The Premier Guitar Course To Learning And Mastering Rhythm" Right Now
Here's Everything You Get: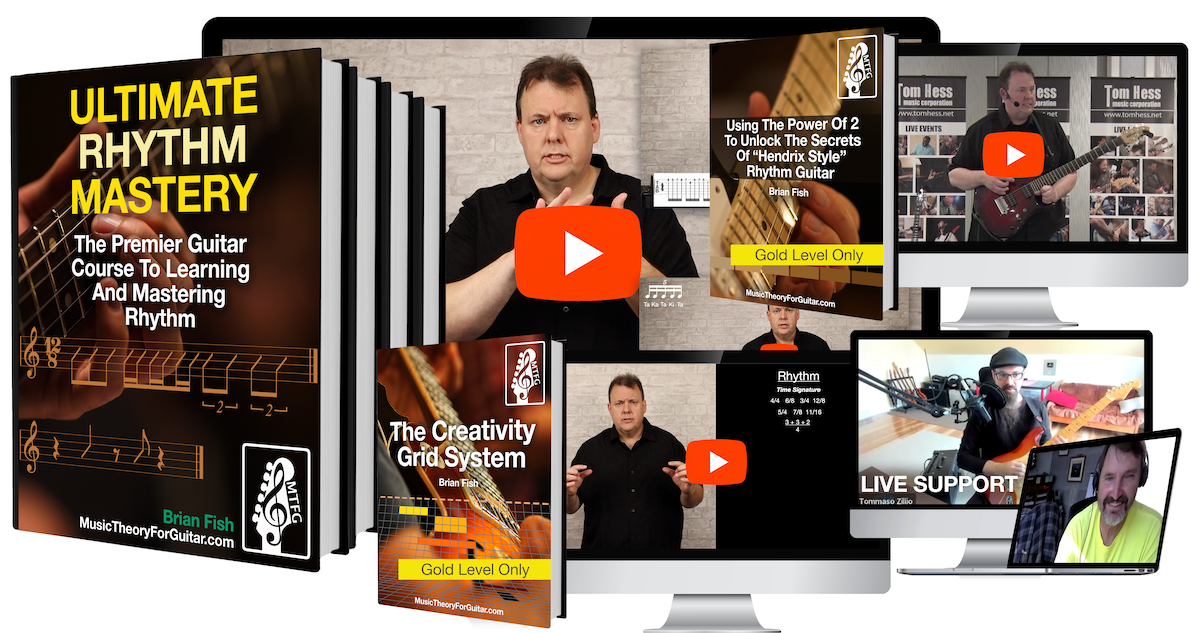 Register now and you'll be on your way to unlock Ultimate Rhythm Master and the incredible bonuses within just a few minutes… and using it to play any advanced rhythm by feel and with ease.
To your success,
Dr. Tommaso Zillio
P.S. - If your timing sucks (and everybody knows it), you absolutely must get this course!
P.P.S. - Let's be blunt: If you pass on this offer, will you ever master rhythm? And if yes, how many years will that take on your own?
Face it. Most of what you need is instruction and encouragement from someone who's "been there and done that" when it comes to rhythm mastery. Get the Ultimate Rhythm Mastery course NOW and you too can play any advanced rhythm by feel and with ease.