Stop Doing This Stupid Thing And Find Your Guitar Motivation Again
FREE Music Theory Map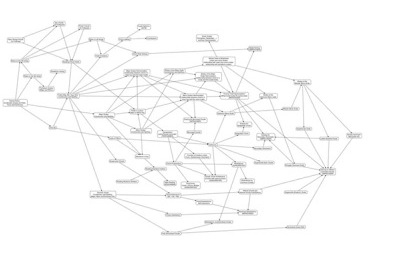 Download the FREE Map of Music Theory that will tell you what is the next topic you need to study
By submitting your info, you agree to send it to Guitar Mastery Solutions, Inc. who will process and use it according to their
privacy policy.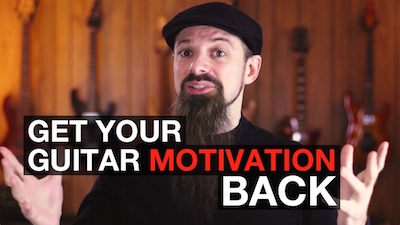 Sometimes you are very motivated in practicing your guitar, and you want to spend hours playing it. And sometimes you can't even touch your guitar without feeling bad.
Every single guitar player on this planet had moments in which their motivation was low and they were frustrated. No matter how great or happy they are now, they went through the exact same thing that you are going through when you can't bear the idea of practicing your guitar.
Let's talk frankly, I've been there too, and I know you have been there too.
And I found a solution.
In my experience as a guitar teacher, I had the privilege to talk with thousands of guitar players (my students, other musicians, etc) and after a while I finally noticed a pattern. People get stuck in a rut in their guitar playing when they do a very specific thing - and get out that rut when they stop doing it.
It's not that some guitarists are motivated and others are not. It's just that some people fall prey to a bad habit... that can be eliminated. If you think you are not highly motivated, then I can assure you, you are doing this.
In the video below I explain you what the #1 guitar motivation killer is, and 3 simple ways to fight it. If you feel demotivated right now, you will be able to start fighting your slump in just a few minutes:
I want to hear from you now: what are your ways to fight the #1 motivation killer? Are there ways that I did not mention in the video? I want to know from you so write me
Did you find this video helpful? Do not miss the next Music Theory videos!
Subscribe to the MusicTheoryForGuitar YouTube channel by clicking the button below.