The Coolest Odd Time Signature (Mission Impossible)
FREE Music Theory Map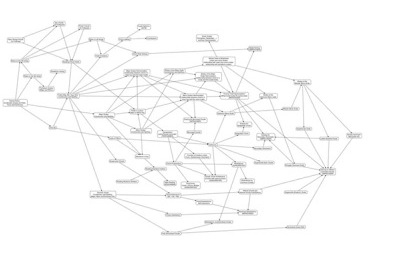 Download the FREE Map of Music Theory that will tell you what is the next topic you need to study
By submitting your info, you agree to send it to Guitar Mastery Solutions, Inc. who will process and use it according to their
privacy policy.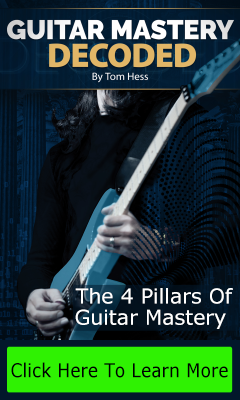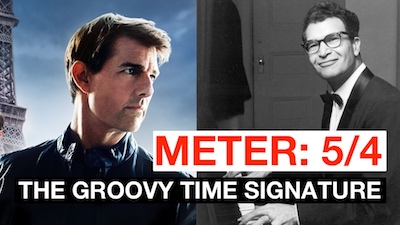 The most used time signature in Western music is 4/4. Two others that are used really often are 3/4 (think of any waltz) and 6/8 (popular in ballads, but very versatile).
Fans of progressive rock/metal are also familiar with a number of other more complex time signatures (such as 7/8 or 11/8) - that are super cool, but that by their very nature and complexity lack a certain "groove".
That is to say, to make these time signatures work, musicians tend to play them very 'square' and sometimes with a 'robotic' feeling, otherwise the ear gets lost.
Is it possible to have the best of both worlds? That is, is it possible to find a time signature that is both not-the-usual time signature and yet that retains some 'groove'? Is it possible to have an odd-time meter that does not sound too 'square'?
Yes it is possible. And in fact you have heard it already (but it's still relatively unused! Hurry up composers!)
This 'magical' time signature that gives you the best of both worlds is 5/4. You may have heard some classic groovy songs played in it like "Take 5" (you'll know it when you hear it) and the super-famous theme of Mission:Impossible.
In this video we see how these two classic tunes leverage the odd time signature, and how you can write your own music with it too! Watch the video before other songwriters catch up:
So this is it as far as rhythmic possibilities. Now notice that both the 'groovy' examples that I made in the video use a simple minor chord progression - and they sound great.
But imagine the possibilities if you were to use something different. For instance, you could use some cinematic chord progression instead:
Or alternatively, rather than using the basic natural minor scale, you can use something a tad more interesting.
I have a whole series on exotic scales, so here's a possible suggestion for you:
If you liked these videos, check out also all the FREE eBooks and courses at this link, because they are awesome: Free Courses.
Did you find this video helpful? Do not miss the next Music Theory videos!
Subscribe to the MusicTheoryForGuitar YouTube channel by clicking the button below.