Aeolian Vs Natural Minor: Are They The Same?
FREE Music Theory Map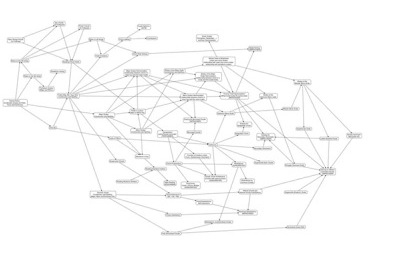 Download the FREE Map of Music Theory that will tell you what is the next topic you need to study
By submitting your info, you agree to send it to Guitar Mastery Solutions, Inc. who will process and use it according to their
privacy policy.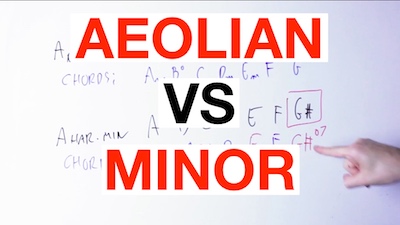 Every time I upload a video, I receive lots of questions on music theory in the YouTube comments.
Which is great! I love to hear from you, whether you write me in an email, or on YouTube, or in any other way.
Reading the questions on my latest videos, I realized that one thing that confuses most people is the difference between Aeolian and Minor.
Of course, this is not what people ask in the comments. I just noticed this because:
some comment ask: "Why the 5th chord in a minor key is major and not minor?" (even if you know the answer to this, watch the video anyway... there's more to it than you think)

Some comment ask: "Why we have two different melodic minor scales?"

People use the words "Minor" and "Aeolian" indifferently, as if they were the same thing.
If you've ever asked yourself any of these question, or if you think Aeolian and Minor are the same thing... this video is for you. Have fun!
If anything we do in the video above seems confusing or puzzling, then no worries. It is probably because I used a name or concept that you are not familiar with yet.
This can be fixed easily. Have a look at the video below that will make sure to explain you what's going on.
If you want to know everything about scales and modes - esspecially all the things that nobidy tells you and that make your life 100% easier - then have a look at the Master of the Modes guitar course.
This is not a book - it's a complete video book that will explain you all the nuts and bolts of scales and modes, from basic to super-advanced applications.
Did you find this video helpful? Do not miss the next Music Theory videos!
Subscribe to the MusicTheoryForGuitar YouTube channel by clicking the button below.