Are You Too Old To Play Guitar Or Learn Music Theory?
FREE Music Theory Map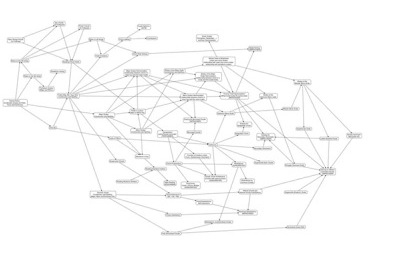 Download the FREE Map of Music Theory that will tell you what is the next topic you need to study
By submitting your info, you agree to send it to Guitar Mastery Solutions, Inc. who will process and use it according to their
privacy policy.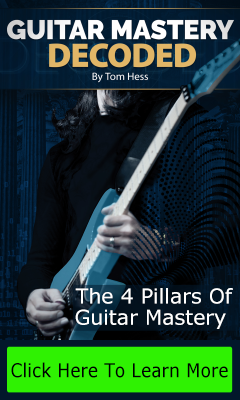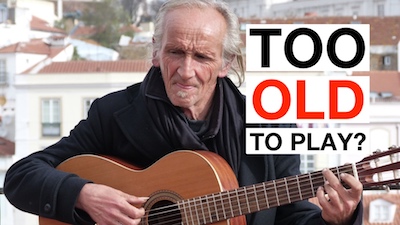 Is it true that young people learn faster than older people? Is it true that if you start playing after your 20's you've missed the train for guitar? Is it true that after 20 years of playing by ear it's useless to learn music theory?
I'll be upfront: this video may or may not be for you.
Maybe you are very young, or maybe you are not very young anymore but you never had any doubt on your ability to learn to play your guitar and master music theory. If this is your case, sorry for interrupting your day and see you next week! :)
On the other hand, if you think that you are too old to play guitar, or if you know a person who thinks so, then this video is for you. Here I answer all the questions above and more - and I'm sure that the answers will surprise you:
What do you think of it? Is there ever an age when you are too old to play?
For a step-by-step, clear, constructive way to learn music theory, I recommend you check out the courses Complete Chord Mastery (for chords, progression, and rhythm guitar) and Master of the Modes (for scales, modes, and lead playing). Those courses will work with everything you may already know, clarify any doubts you may have, and give you the tools to really be confident in your music.
Did you find this video helpful? Do not miss the next Music Theory videos!
Subscribe to the MusicTheoryForGuitar YouTube channel by clicking the button below.