Cinematic Chord Progressions: Chromatic Mediants Made Easy
FREE Music Theory Map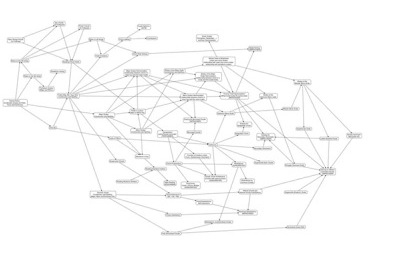 Download the FREE Map of Music Theory that will tell you what is the next topic you need to study
By submitting your info, you agree to send it to Guitar Mastery Solutions, Inc. who will process and use it according to their
privacy policy.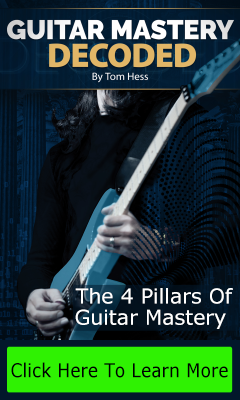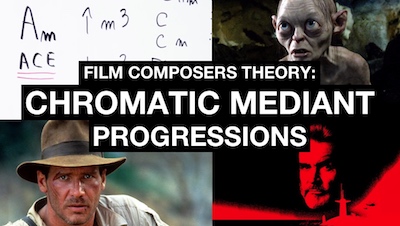 If you, like me, enjoy listening to movie soundtracks, you may have noticed that film music composers use a different 'toolbox' than other musicians.
Movies like Lord of the Rings, Indiana Jones, Harry Potter, do not feature many Blues progressions, power chords, or guitar solos. But can we guitarists learn something from them?
Today we will see together one of the secrets of movie composers, that you will be able to use immediately in your music. This secret has a pretty complex and 'scary' name ("chromatic mediant progressions") and yet it's very simple to understand and use.
Watch the video here to learn how to write music using chromatic mediants and get that cinematic sound!
If you want to learn more about chord progressions beyond what you are taught in 'normal' guitar courses, then I suggest you take the Complete Chord Mastery course. YES, this course is for guitar players and we will work on the fretboard a lot - and yet it goes way beyond normal guitar courses, and it covers both Classical and Jazz harmony (as they are two sides of the same coin).
Did you find this video helpful? Do not miss the next Music Theory videos!
Subscribe to the MusicTheoryForGuitar YouTube channel by clicking the button below.