Unnecessarily COMPLEX Triad Pair Guitar Licks
FREE Music Theory Map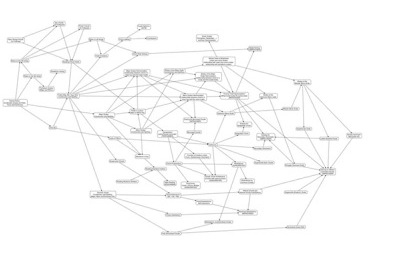 Download the FREE Map of Music Theory that will tell you what is the next topic you need to study
By submitting your info, you agree to send it to Guitar Mastery Solutions, Inc. who will process and use it according to their
privacy policy.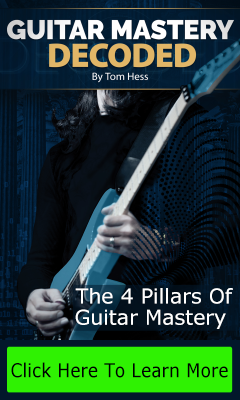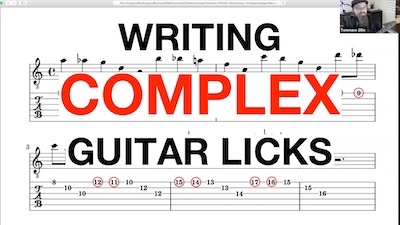 Usually in my videos I take complex ideas and I make them simpler.
No, wait, let me rephrase…
Usually in my videos I take complex ideas and I try to make them simpler. I do not always succeed… but you can't fault a man for trying :)
Regardless of my rate of simplification success, this is not what we're going to do today. Quite the opposite
Today we tackle some genuinely complex licks. If you watch the video, you are going to see me struggling to play a few of them.
Worse than that! Today is the day when we take a simple thing and we make it complex. Why would we do something like that?
Because every now and then we do want to take a dive into something challenging and complex…
… regardless if the result is the best musical phrase ever, or just something you can use in your next solo …
… simply because the mental challenge is worth it.
Now, I already know what's going to happen here. Some of you are going to skim the video, look at the licks, maybe listen to them once…
… then write me: "Why, Tommaso, this is not complex at all. My friend Joe can play things that are much more complex than that"
(Everybody has a friend called Joe who plays guitar. And all these Joes are amazing musicians apparently…)
Sure, have it your way. I'm just asking for one thing:
Before writing me about your friend Joe… just try to play these licks yourself.
Oh, you WILL succeed :) I'm not doubting that for a moment.
And in the process of learning the licks, you will learn something new…
… and when you do, my job as the sneaky music theory teacher is done! I taught you something: mission accomplished. ;-)
Watch this video because I'm not fool enough to bet you can't play it… but it's still pretty challenging:
If you want to see where these licks come from or want a few simpler ones to warm up…
… then have a look at the video that started it all:
And I also recommend this one to get a grasp of other ideas to make the licks more interesting:
If you are interested in how chords can come together to create any kind of sounds - and especially, you want to learn to do this on your guitar and not just "in theory - then you want to check out the Complete Chord Mastery guitar course
Did you find this video helpful? Do not miss the next Music Theory videos!
Subscribe to the MusicTheoryForGuitar YouTube channel by clicking the button below.