The Simplest (But Powerful) Guitar Trick To Write New Licks
FREE Music Theory Map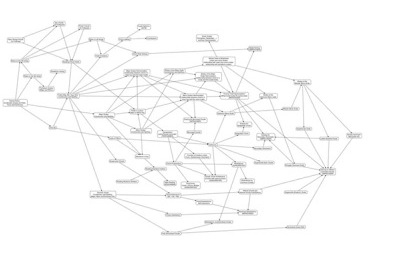 Download the FREE Map of Music Theory that will tell you what is the next topic you need to study
By submitting your info, you agree to send it to Guitar Mastery Solutions, Inc. who will process and use it according to their
privacy policy.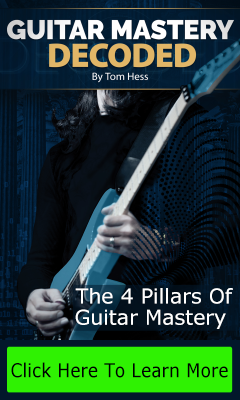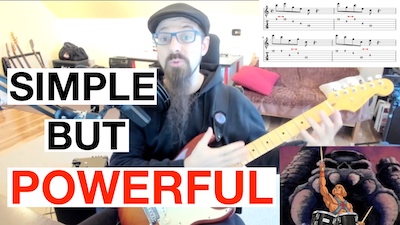 Musicians always underestimate the simple things.
Everybody wants to play the Inverse Crapophrygian Metachromatic scale (or listen to people who talk about that)… and only few are interested in actually doing the simple things that make you actually able to play music.
And mind you - I have nothing against knowing your scales and modes inside out. H-word, I even sell a course on this: https://www.musictheoryforguitar.com/scalesandmodesguitarlessons.html
No, my problem is when people see a simple idea and they discount it as "too simple".
First of all, all music is made of "simple" things :)
The complex stuff happens when you put a few simple things together - but the simple things come first.
Second, a simple idea can go a loooong way … up and including becoming a complex idea if you do it well enough!
For instance in this video I take an idea to create guitar licks that you could explain to a 4 year old in 20 seconds…
… but as you will see, when I apply this to something as simple as an arpeggio, something strange starts to happen.
The arpeggio stops sounding like an exercise… and start sounding like a melody.
NOTE: This video contains a couple of horrible horrible puns that I will never apologize for, some excessively 80's pieces of pop culture, and borderline un-PC ideas like mind-controlling kittens. If your sense of humor is so old that it carbon-dates to the Pleistocene, better skip this video.
Do you know ALL your scales and modes in all position and can play them without thinking? If the answer is not an immediate YES, then check out the Master of the Modes guitar course
Did you find this video helpful? Do not miss the next Music Theory videos!
Subscribe to the MusicTheoryForGuitar YouTube channel by clicking the button below.