How To Make Music With The DORIAN Mode And Its Chords On Guitar
FREE Music Theory Map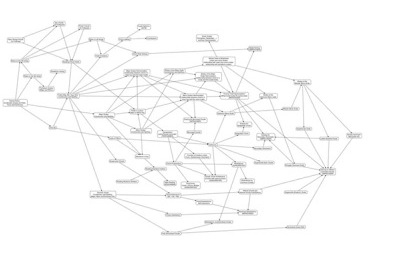 Download the FREE Map of Music Theory that will tell you what is the next topic you need to study
By submitting your info, you agree to send it to Guitar Mastery Solutions, Inc. who will process and use it according to their
privacy policy.
As I say often… when you comment on my videos or write me an email, I do videos about them.
Or in other words, I do take reasonable requests ;)
And no, "thank you sir can you tell me everything there is to know to become an amazing composer and all the theory I need and all the secrets of producing top 40 pop songs but make it short because I have no time and I get bored easily oh I'm also a complete beginner and I'm not sure what that hashtag sign that you used in your last video means"…
… is not a reasonable request.
Yes I get emails like these :)
But for the most part, you guys ask very reasonable requests that I'm happy to oblige.
One of the things you requested lately is for me to do a video on how to make music with the Dorian mode
I can do that - and indeed here it is! I published it today, link below…
… but first let's agree that this is just a reasonable fulfilment of a 'borderline reasonable' request.
What do I mean? Well, the Dorian mode has been used by thousand and thousand of musicians in thousand and thousand of ways.
One does not simply covers everything there is to know about the Dorian mode in a single video.
… or even in a video series.
But still we can accomplish a lot!
So grab your guitars, hold them high, and let's all together ride to the conquest of the Dorian mode.
Ride forth Dorians!
http://musictheoryforguitar.com/Dorian-Mode-Guitar.html
(And these last sentences right there are what you get when I listen to the soundtrack of Lord of the Rings while I write emails…)
If you like the sound of Dorian but want something darker, then I have the right thing for you.
Try the Phrygian mode, a favorite of Metal and Flamenco players:
If instead you like the "positive" part of Dorian, we can try and go in the opposite direction mood-wise…
… and try the Lydian mode that is much brighter and "expansive"
If you want to understand how these modes all work together, how to play them on your guitar, how to visualize them, how to be able to improvise with them…
… then I recommend the Master of the Modes guitar course that contains the best tricks and unifies all the modes in a single, simple, elegant and powerful theory that will empower you to REALLY express yourself on your guitar.
Did you find this video helpful? Do not miss the next Music Theory videos!
Subscribe to the MusicTheoryForGuitar YouTube channel by clicking the button below.