How To Make Music With The Enigmatic Scale [And Cheat To Sound Better]
FREE Music Theory Map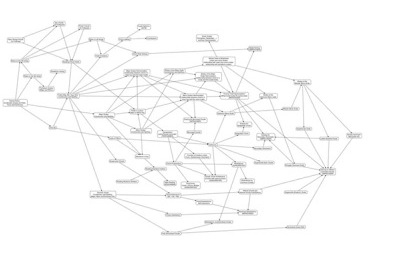 Download the FREE Map of Music Theory that will tell you what is the next topic you need to study
By submitting your info, you agree to send it to Guitar Mastery Solutions, Inc. who will process and use it according to their
privacy policy.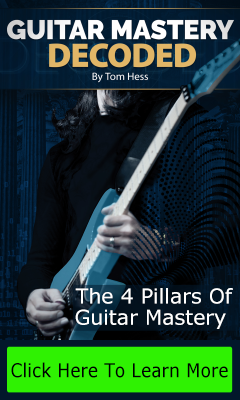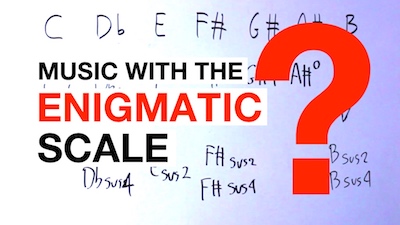 One thing I say in all of my videos is: "if you want me to make a video about something, just let me know in the comments"
Well, lately I've been receiving emails, messages on FaceBook, comments on YouTube - you name it - about the very same topic. It looks like a lot of you out there want me to do a video on that.
So what could I do? I did it! But I did it my way...
The topic that many of you wanted a video on is the Enigmatic scale (well, it is in the title, of course you guessed it...) This is a scale that is notoriously difficult to use and it was in fact written precisely as a challenge. It's not really a scale that 'sounds good' by any means.
So, in this video first we see how the Enigmatic scale works and how weird it sounds... and then we use music theory to shamelessly 'cheat' and make it sound good :)
Short story: watch here how we can get usable blues and jazz sounds out of a weird scale.
And if your thirst for exotic sound has not yet been sated, or if you prefer your exotic scales to be a bit more user-friendly, then I'm including here another video on one of the best-sounding exotic scales out there: the Byzantine scale.
If the name sounds unfamiliar, think of the song Miserlou (you may have heard it in the movie Pulp Fiction). I play the song at the beginning of the video so you know what I'm talking about:
And if you want to learn how to see usable modes in any kind of scale, and find out the sounds YOU like from a scale or mode, then you should check out the Master of the Modes guitar course.
This is a complete video course on Scales and Modes where we will learn together how to understand modes, how to play them on your guitar over ALL the fretboard, how to use them to create solos, how to integrate them with pentatonic scales and arpeggios, and much more. You will have all the options at your fingertip and will be able to play creative leads over any chord progression.
Did you find this video helpful? Do not miss the next Music Theory videos!
Subscribe to the MusicTheoryForGuitar YouTube channel by clicking the button below.