The Fade To Black Modulation (Why It Sounds So Amazing)
FREE Music Theory Map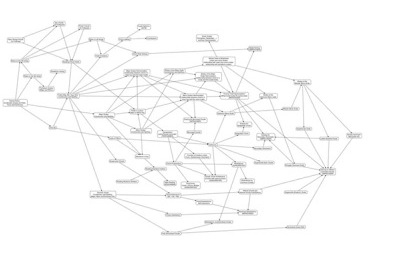 Download the FREE Map of Music Theory that will tell you what is the next topic you need to study
By submitting your info, you agree to send it to Guitar Mastery Solutions, Inc. who will process and use it according to their
privacy policy.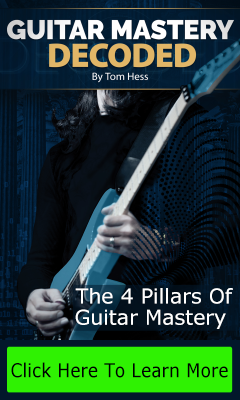 "Fade to Black" by Metallica is the first song I learned with the first band I played in as a teen (Ah, the memories!)
It's also a very interesting song from the music theory point of view. I remember being particularly puzzled by the change of key ('modulation') at the end of the solo.
Then I forgot all about that for years.
Recently, I was hearing a few friends discussing exactly that modulation... and how it did not make any sense to them. And I remembered my earlier puzzlement.
Thing is, right now after all these years of music theory, that modulation looks quite simple to me... but of course I am biased! Music theory is my area of specialization!
So here's a simple video that shows how the Fade to Black modulation works, why it sounds so smooth and natural, and how you can do the same on your own songs.
Watch the video here:
If you like Metallica, here are a few more videos that talk about their particular way of creating music, and how we can do the same.
In this video we talk about some of the 'scary' chords and arpeggios that Metallica use.
"Metallica: more than just power chords!"
If instead you like more the riffin' side of Metallica, here's a few ideas on how to write riffs like in the Trash Metal style.
It's a follow-along video, so grab your guitar and play everything - otherwise it won't work:
If you had fun with these videos, then let me tell you what would be even more fun.
It would be even more fun to be able to completely express yourself on the guitar, so that anytime you are searching for the right sound, then you can find it on your guitar freboard.
Wouldn't it be fun?
I think it would be fun!
But how can we do that?
Well, if you are more of a rhythm player, then check out the Complete Chord Mastery guitar course, while if you are more of a lead player, then your ticket is for the Master of the Modes guitar course
These are not 'books'. These are complete video course that leave no musical stone unturned and guide you step-by-step into the mysteries of music theory. Don't miss them!!
Did you find this video helpful? Do not miss the next Music Theory videos!
Subscribe to the MusicTheoryForGuitar YouTube channel by clicking the button below.