How To Find The KEY Of A Song Completely By EAR [No Perfect Pitch]
FREE Music Theory Map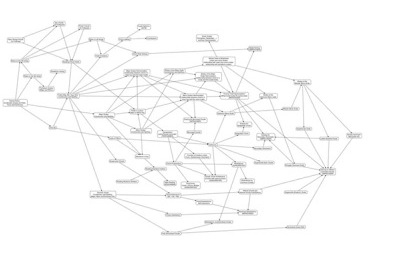 Download the FREE Map of Music Theory that will tell you what is the next topic you need to study
By submitting your info, you agree to send it to Guitar Mastery Solutions, Inc. who will process and use it according to their
privacy policy.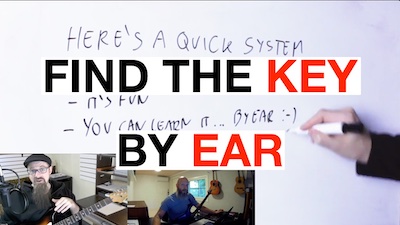 One of the frequently asked "I-hear-this-every-other-day" questions I get from my students is:
"How do I find the key of a song completely by ear?"
It's a deceptively simple question - and there is not only one answer.
Indeed, there are several ways to find the key of a song completely by ear.
Some require you to have perfect pitch.
I don't have perfect pitch (and I don't even care to have it) so these don't work for me :)
Some require you to do a lot of mental math or consult a book ("Ok, so we found a C#m arpeggio and an F# major arpeggio… what keys have both of them?")
Some are a bunch of nonsense.
And yet, some are effective, fun, and they also make you a better player as a side effect.
So guess which one I'm going to show you in this video? :-)
But what if you already have the chords of the song?
In this case you don't have to to it by ear. It's much faster to do it in a different ways, let me show you how:
But… do you know what to do once you have the key of a song? Why you were even searching in the first place?
If you can not answer this question immediately… then you are missing out on how we musicians we use music theory to make a song sounds better (yes, even if it's a cover).
But don't worry, I got you covered. Check out the Complete Chord Mastery guitar course that is choc-full of practical and useful ways to make your music sound much much better.