The FORBIDDEN Note That Sounds Great (Yes, It's ACTUALLY Forbidden)
FREE Music Theory Map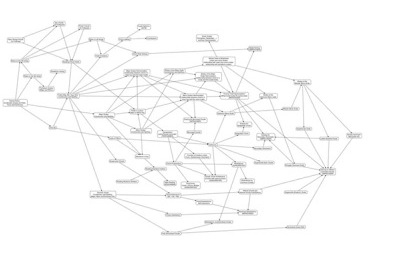 Download the FREE Map of Music Theory that will tell you what is the next topic you need to study
By submitting your info, you agree to send it to Guitar Mastery Solutions, Inc. who will process and use it according to their
privacy policy.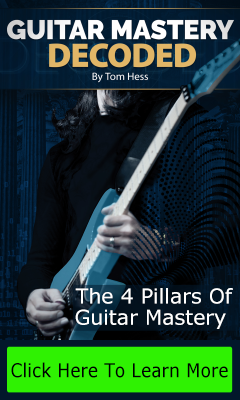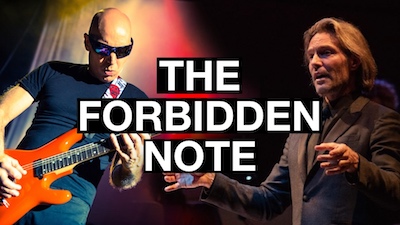 "Here we go, the 'forbidden' note. Tommaso is really exaggerating with the clickbait lately..."
Oh, I wish I was exaggerating! The note we are going to be talking about is ACTUALLY forbidden in most jazz textbooks. No joke!
And as you guessed already, this note sounds great despite being forbidden. And not only it sounds good, it's actually used in actual music. I present a few examples of the successful use of this note in the video below.
The question is: why this note has been forbidden?
It's because of a weird reason that only Jazz players can understand?
Or maybe there is actually a good reason? (Spoiler: yes there is a good reason. Can you guess it?)
I'll explain everything in this video. One fact though: the forbidden note sounds cool!
(Musictheoryforguitar.com: the only website that gives you FORBIDDEN knowledge in music theory!)
As another example where the "wrong" thing works great (and sometimes better than the "right thing") here's how the wrong chords may sound better than the right ones:
Isn't all this fascinating? If you like the sounds in these two videos and you want to be able to make music using all these great chords and go beyond just the 'usual' triads, then check out the Complete Chord Mastery guitar course that will guide you step-by-step to make great music.
Did you find this video helpful? Do not miss the next Music Theory videos!
Subscribe to the MusicTheoryForGuitar YouTube channel by clicking the button below.