Doing EAR Training on your GUITAR Fretboard? [Genius Exercise]
FREE Music Theory Map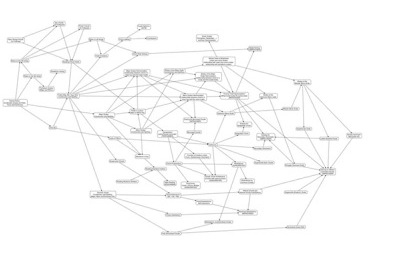 Download the FREE Map of Music Theory that will tell you what is the next topic you need to study
By submitting your info, you agree to send it to Guitar Mastery Solutions, Inc. who will process and use it according to their
privacy policy.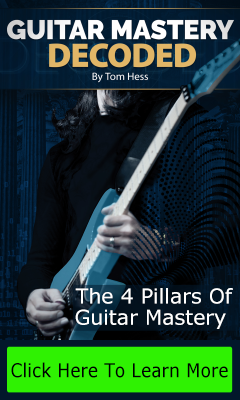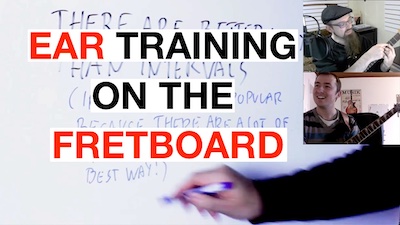 Sometimes two important questions have the same answer
Question 1: what is the most important thing that musicians should do to get better at music theory?
Question 2: what is that thing that we guitar players never practice?
Care to guess?…
…..
….
…
..
.
.
.
Yes, it's ear training :)
Yeah, I know you'd rather walk barefoot on broken glass than practicing this for even a minute.
And I agree. Personally when I was learning I skimped on my ear training because:
It looks hard. Heck, it looks impossible at first.

There's not a good explanation of how to practice it in a gradual way

I'd rather play my guitars
Ok, but what if you can have these 3 cakes and eat them too?
That is, what if you could practice ear training while playing your guitar, with a very easy, simple, gradual exercise?
Well, if you are still here (half of my readers compulsively deleted this email the moment they read 'ear training'…) then I have exactly what you need in this video:
BONUS: in the video you are going to hear me sing ;-) Never say my videos don't have comic relief!
More about ear training and how you can do it with a guitar…
…mind you, professional singer on stage, DO try this at home ;-)
But how do you USE these skills? How do you make music with it?
Well, it all start by connecting your ears, your hearts, and your fingers… and I wrote all about the best ways to do that in the Complete Chord Mastery guitar course that will help you learn harmony on guitars in an "instinctive" way. Check it out right now.
Did you find this video helpful? Do not miss the next Music Theory videos!
Subscribe to the MusicTheoryForGuitar YouTube channel by clicking the button below.