Learn The NOTES On Your Guitar FRETBOARD | Q + A
FREE Music Theory Map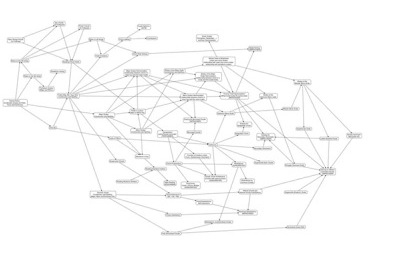 Download the FREE Map of Music Theory that will tell you what is the next topic you need to study
By submitting your info, you agree to send it to Guitar Mastery Solutions, Inc. who will process and use it according to their
privacy policy.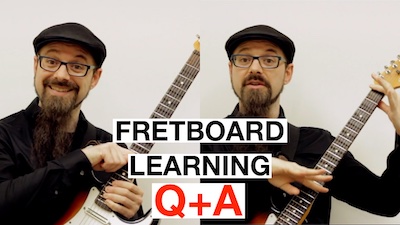 If you can already 'see the notes' in real time on your guitar fretboard without thinking… then you don't need to watch this video :-) I'll see you next week with a video for you!
If instead you don't know the notes on your fretboard or you can't recall them in real time, this is for you:
Some time ago I published a very successful free video where I explained how to learn the notes on the guitar fretboard.
In short: do not try to memorize, do not learn 'by fret' or 'by string', do not use the octave pattern, do not 'think about the half-steps'…
… instead do a simple exercise for few minutes a day, and you will naturally remember the notes.
(To see how the exercise work you will have to see the videos below though)
The exercise works great, as you can see from the comments on YouTube.
At the same time, a lot of you had questions about the exercise and how to best practice it.
So I've collected all the questions on how to practice this vital exercise…
… and I answer all of them in this video.
From how to learn 'sharps and flats', to how to learn on a 7-string guitar; from if you have to look at the fretboard or not, to if it's a good idea to sing the note…
… all explained here:
If you haven't seen the original video on how to learn the notes on your fretboard, here it is:
You do not have to wait to have finished the exercises above to take the Complete Chord Mastery guitar course… and indeed, taking the course will help you learning the notes and making music with them!
Did you find this video helpful? Do not miss the next Music Theory videos!
Subscribe to the MusicTheoryForGuitar YouTube channel by clicking the button below.