This Scale Sounds SO GOOD: The Harmonic MAJOR Scale
FREE Music Theory Map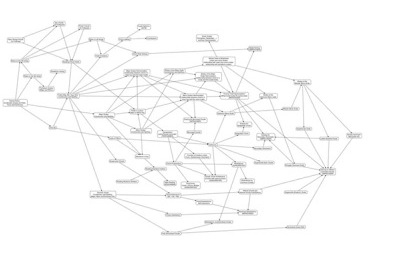 Download the FREE Map of Music Theory that will tell you what is the next topic you need to study
By submitting your info, you agree to send it to Guitar Mastery Solutions, Inc. who will process and use it according to their
privacy policy.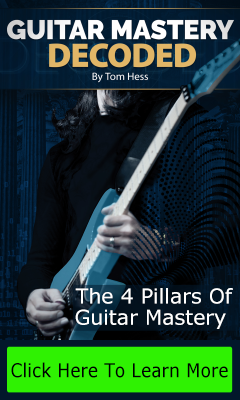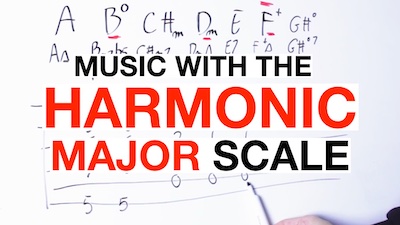 This scale should be more famous.
Or better… this scale is famous, thanks to its 'sexy' name. I mean, it's called the "harmonic major" scale - a far cry from 'mathematical formulas' like "dorian #4" or "locrian natural 2", right?
No, being famous is not the problem. The problem is: this scale deserves to be used more.
Because it drips with feeling and drama.
I mean, a scale that sounds this way when I play a standard 1-4-5 progression on it would deserve to be used in top 40 songs and international hits every other week.
But no.
Let's write another song with the same old scales, because 'the public does not like anything new'.
No, let's just give them 'more of the same but different'.
(The first pop songwriter or producer who puts their hands on this scale and who takes it seriously will make millions)
So here's what we are going to do - because I know you are super-busy and have no time, and this is a busy period and you are so tired that your attention span is shorter than a squirrel's.
Just click on the link below, and go straight to these two examples: the first at 3:47 and the second at 4:45.
If you agree with me that these chord progressions sound great and that there is potential there… then watch the rest of the video to see how I wrote them.
Otherwise, go ahead with your day, and I'll see you next week.
Deal?
P.S. If you write a pop song with this scale… and it becomes the next big hit… don't forget where it came from! ;-)
Another pop-worthy scale that you definitely want in your trick bag is the Hungarian minor:
It always bugs me when musicians default to the way-too-much-played minor pentatonic and do not use the incredible wealth of sounds that we have at our disposal.
To help people like you to become more creative with your scales - and I know that 'scales' sound scary at first, but bear with me a second - I have created a course that explains scales and modes in an easy and yet complete way.
You will learn how to visualize these scales on your guitar fretboard, how to use these scales to make music, and also how to use more than one scale together to create great musical effects.
Check out the Master of the Modes guitar course because it's awesome and you deserve it.
Did you find this video helpful? Do not miss the next Music Theory videos!
Subscribe to the MusicTheoryForGuitar YouTube channel by clicking the button below.