Harry Potter And The Tristan Chord [Music Theory]
FREE Music Theory Map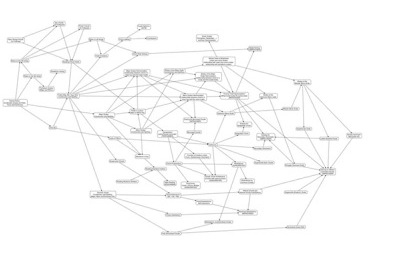 Download the FREE Map of Music Theory that will tell you what is the next topic you need to study
By submitting your info, you agree to send it to Guitar Mastery Solutions, Inc. who will process and use it according to their
privacy policy.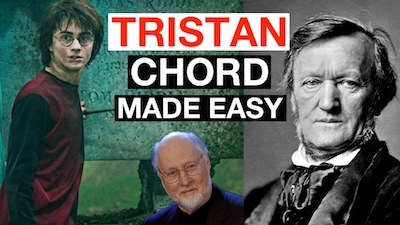 The Tristan Chords is a great-sounding chord that has been rarely used in modern music. Despite having been invented more than 150 years ago, this is a chord that can still sound new and fresh if you use it in your songs
BTW, it's called "the Tristan chord" because it was famously used by Wagner in the opening of his opera "Tristan und Isolde".
It has also been used in the Harry Potter soundtrack (yes, in the video I will show you exactly where).
The problem with the Tristan chord is that it's usually explained in a very complex way, so songwriters simply 'give up' on it. So here's what we are going to do:
In the first part of the video below I show you a couple of famous examples (Harry Potter included) so you can hear it.
Then I show you the practical bits to use the chord in your song. Just the nuts and bolts, with the minimum amount of theory.
Then, in the second part of the video (which is completely optional and you don't need to watch it to use the chord) I am dwelling deeper into the theory of the chord.
So if you just want to have a new sound, watch the first half of the video below, and if you are curious about the theory watch all of it.
Deal?
And if you like to learn about another seldom-used chord that sounds great, here is another couple of videos:
First of all a video on what I call "the forgotten chord", that is a chord that most budding songwriters learn about but somehow routinely forget to include in their compositions:
And then a video on the "Stevie Wonder chord", a less-used altered dominant chord that sounds positively horrible by itself... but great in context (yes, the context is explained in the video):
These are but a few examples of chords that are used rarely in songwriting and composition, but that can really add a lot to your music and make you stand out of the pack.
To know more about these and other chords, and especially to learn how to put them together in chord progression and use them on your guitar in a practical way, then check out the Complete Chord Mastery guitar course where we'll see together how chords and harmony works DIRECTLY on your guitar fretboard (no piano examples here) so that you can use everything you learn immediately.
Did you find this video helpful? Do not miss the next Music Theory videos!
Subscribe to the MusicTheoryForGuitar YouTube channel by clicking the button below.