Instantly Improve The Quality Of Your Guitar Lead Playing With This Simple Trick
FREE Music Theory Map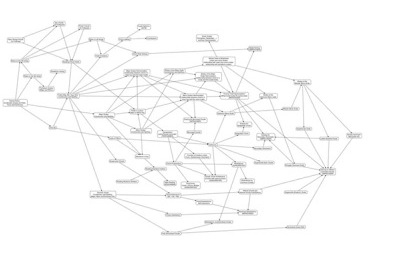 Download the FREE Map of Music Theory that will tell you what is the next topic you need to study
By submitting your info, you agree to send it to Guitar Mastery Solutions, Inc. who will process and use it according to their
privacy policy.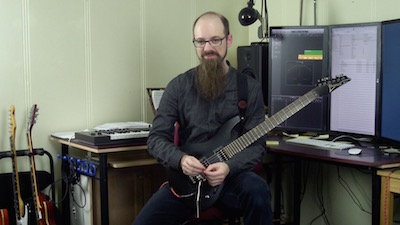 As I like to say to my students, one of the differences between a professional and an amateur guitar player is that the professional is practicing simpler things than the amateur. What do I mean with that? Keep reading.
When I started playing guitar, I was completely focused on playing "the hardest thing possible". I wanted to be able to tackle complex solos, exotic wounds, technically difficult passages. And there is nothing wrong with that - I still like all these things :-)
But the more I learned, the more I gained an appreciation for the "simple" things that make the difference. The biggest shift in my way of thinking was when I started teaching other people. There I got to see what exactly makes the difference in how a guitar player sounds.
And it turns out, how good someone sounds is largely independent of what most people call "technique". Indeed the largest difference in quality comes from some of the super-basic things that most guitarists ignore. This is both good and bad news:
It's bad news because this means that unless somebody tells you, you are most likely to suffer in these areas of your playing.
It's good news because once you know that these are the things that actually make the difference, then it's easy to fix them with just a little practice. They are super-basic things after all.
So what are these important areas? Let me just list them, and then we will fix ONE of them
Timing, that is playing your guitar in time (we'll see this in future)
The quality of your vibrato (I have a video coming on just this)
If you play your bends in tune (the most underestimated point that we are going to fix RIGHT NOW)
If you fix even only one of these areas your playing will sound MUCH MUCH better. So today we are going to fix one of these points, we are going to fix your bends once and for all. I'm not afraid to say that if you do what I tell you to do in the video you will thank me later.
And before commenting "but in Blues I can bend out of tune", or "of course I can bend in tune" PLEASE watch the whole video... :-)
As you see this is not really hard... but here's the catch. It works only if you do it. It does not matter how much you know, you have to practice it and apply it. If you do these exercises for few minutes a day, you will be surprised at how much better you will sound.
Now that you know how to play bends, click on the button below to find out how you can play the Blues:

Did you find this video helpful? Do not miss the next Music Theory videos!
Subscribe to the MusicTheoryForGuitar YouTube channel by clicking the button below.