How To STEAL A Melody Without Getting Caught
FREE Music Theory Map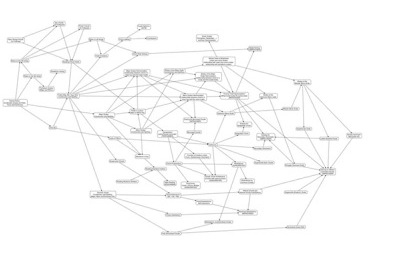 Download the FREE Map of Music Theory that will tell you what is the next topic you need to study
By submitting your info, you agree to send it to Guitar Mastery Solutions, Inc. who will process and use it according to their
privacy policy.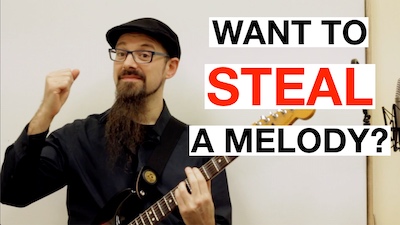 Usually I write long-ish emails with stories and stuff…
… but I know that today you don't have much time, so for once I'll be more direct:
Join me for this hush-hush Q & A session on how to steal a melody without getting caught.
Yes, this is one of the most-frequently-asked questions I get… and also a topic guaranteed to enrage music snobs and fanatics, which for me its a plus ;-)
(That 'swoosh' you just heard is the "stealing is bad!" hate email entering my Inbox… oh dear… )
SCROLL DOWN for the video, and have fun!
And since I mention it in the video above, here is the other video were I steal the infamous 'licc' and give it my patented 'music theory for guitar' treatment.
That is to say, I make something new out of it rather than, uh, playing it for hours ;-)
And, here's the video where I show how to practice scales in a melodic way rather than the usual up-and-down.
(What, you thought that scales were good only for shred? THAT will change your mind)
And finally, if you want to tie all this together and be able to improvise creatively over any chord progression no matter how complex, here's my recommendation to you: Master of the Modes guitar course
Did you find this video helpful? Do not miss the next Music Theory videos!
Subscribe to the MusicTheoryForGuitar YouTube channel by clicking the button below.