"Take It Around The FRETBOARD" [Guitar Skills Nobody Explains]
FREE Music Theory Map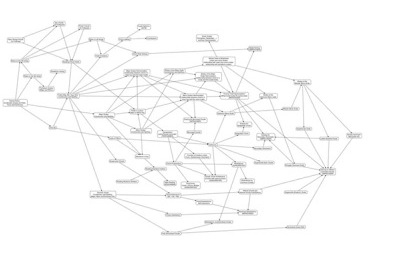 Download the FREE Map of Music Theory that will tell you what is the next topic you need to study
By submitting your info, you agree to send it to Guitar Mastery Solutions, Inc. who will process and use it according to their
privacy policy.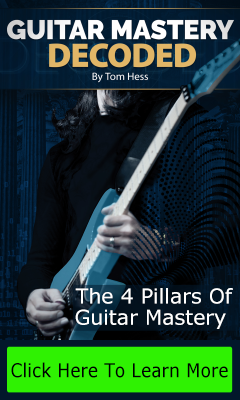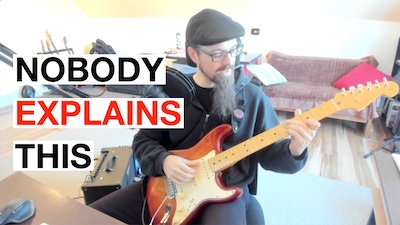 The other day one of my students caught me with my teacher's pants down.
No, of course I do not mean that literally…
… I mean that my student caught me with a blatant example of "expert blindness".
Expert blindness AKA "unconscious competence" is what happen to you when you practiced something for a while and you don't have to think anymore about all the little details…
… and you 'forget' that a novice would have to know and master all these tiny teensy little details to do the things that for you are straightforward and simple.
It's great for musicians… indeed it is the very goal of practicing your instrument!
Buuuut it's the curse of us teachers. Because our job is precisely to break things down so that a novice can understand.
(And this explains why 'being a good guitar player' does not automatically translate into 'being a good guitar teacher'… to spot the good teachers, don't look at how they play… look at how their students play…)
And so, the other day I was talking with this student of mine, and after showing him an idea I ended up (like I often do) with: "… and then you take it around the fretboard".
And that's where he caught me: "What do you mean with that exactly?"
I swear, you could hear my brain grinding to a halt…
"Ahhh, you… mmh… take it around the… mmmh… fretboard. Wait. It's obvi… no it's not obvious, you're right. Argh. Let me think a moment how you break this down…"
And I'm ashamed to admit that it took a good 10 minutes to find out how to break it down in an understandable way.
After all, "taking things around the fretboard" is very 'natural' to me… if you can call 'natural' something that I've been practicing nearly every day for two decades…
So how do you "take things around the fretboard"? Here's the break down:
If you want to have complete and effortless knowledge of your guitar fretboard and make great music with it, then your next step is to check out the Complete Chord Mastery guitar course
Did you find this video helpful? Do not miss the next Music Theory videos!
Subscribe to the MusicTheoryForGuitar YouTube channel by clicking the button below.