Is This Fretting Hand Exercise IMPOSSIBLE? [Q&A]
FREE Music Theory Map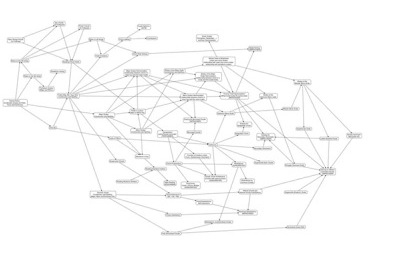 Download the FREE Map of Music Theory that will tell you what is the next topic you need to study
By submitting your info, you agree to send it to Guitar Mastery Solutions, Inc. who will process and use it according to their
privacy policy.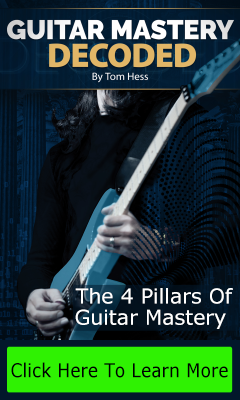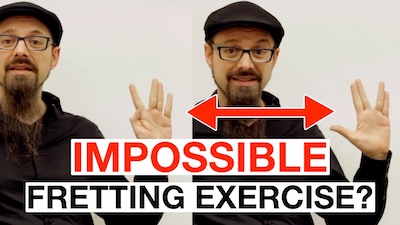 Sometimes playing guitar requires unlikely positions of your hands…
… no, I'm not a big fan of the "contortionist style" of playing. I like my chords and scales to be simple and playable!
… but I'm curious. Can you will your fretting hand into a position like the one I make at 3:23 in the video below?
(yes, I actually want you to reply to this email with just "yes" or "no")
If you can: great!
If you can't: I could not either. It felt impossible. Then I learned how to do it. I explain how in the video below.
In this video we also answer:
Where do we get started with videos on this channel?
Why we substitute Em with G?
Sharps and Flats??
How do you do your videos?
Where's your accent from?
"But my hands are too small to do that"… Yes, and guess what, mine are not big either.
So here's what you do if you have small hands and you need to leverage every single millimetre of your finger:
A lot more questions about music theory and harmony are answered in the only complete course of harmony for guitarists, the Complete Chord Mastery guitar course
Did you find this video helpful? Do not miss the next Music Theory videos!
Subscribe to the MusicTheoryForGuitar YouTube channel by clicking the button below.