The Italian AUGMENTED 6th [Explained By An Italian]
FREE Music Theory Map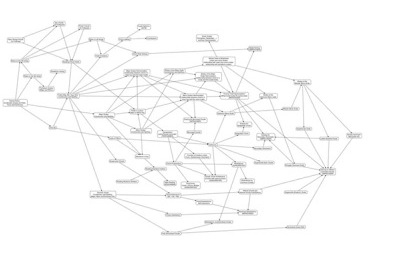 Download the FREE Map of Music Theory that will tell you what is the next topic you need to study
By submitting your info, you agree to send it to Guitar Mastery Solutions, Inc. who will process and use it according to their
privacy policy.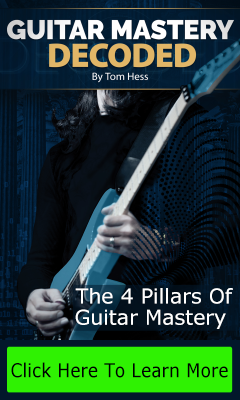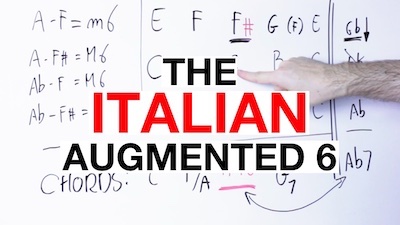 Yes there is an Italian chord in music theory! No, I did not make it up just because I am Italian :)
There are also a German and a French chord, and there may or may not be a Swiss and a Dutch chord…
But today we talk about the Italian one - because it's the simplest one.
All the funny 'geographical' names are given to chords that are in the same 'family'. The family is the one of 'augmented 6th chords'
Now if you think the name is scary… I don't blame you.
And worse than that - most explanations of these chords that I was able to find on the internet are quite confusing too.
Come to think of it most explanations of them that I found in books are not much clearer either.
Personally, I had to cross-reference three different books just to have an idea how these chords actually work…
… but you know what? There is a reason why explanations of these chords are confusing.
The reason is that they are trying to explain you all these versions of the chord (Italian, German, French…) at the same time.
So I'm going to do what nobody is doing (what, did you expect me to follow the choir?)
Today I'm explaining you only the Italian chord. And I'm leaving the explanation for the other chords for another day.
This way it's much simpler to understand what this chord is all about … and you will be able to actually use it in your music - right now.
Deal?
Here's the video. Have fun!
Another interesting chord with an Italian name is the Neapolitan chord.
Of course, the Neapolitan chord, as far as we know, has nothing to do with either the city of Naples or the ice cream flavor. It's still a great chord:
These are but two of the great-sounding chromatic chords that can make your chord progression sound special!
To learn everything there is to know about harmony on your guitar fretboard and become an harmonic powerhouse, check out the Complete Chord Mastery guitar course. You deserve it!
Did you find this video helpful? Do not miss the next Music Theory videos!
Subscribe to the MusicTheoryForGuitar YouTube channel by clicking the button below.