Distorted JAZZ Chords For Modern METAL: How To Make Them Work
FREE Music Theory Map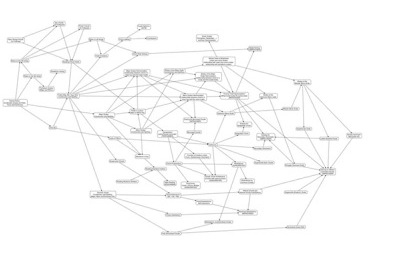 Download the FREE Map of Music Theory that will tell you what is the next topic you need to study
By submitting your info, you agree to send it to Guitar Mastery Solutions, Inc. who will process and use it according to their
privacy policy.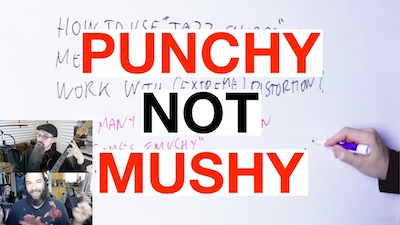 Jazz and Metal players have way more in common than either of them would like to admit.
I am already savoring all the delicious hate email that this statement alone will generate.
Anyway, for your piece of mind I'd recommend you keep reading this email only if you still have a sense of humor…
…but see if I do not have a point here:
Both Jazz and Metal fans have a healthy respect for technically accomplished players (i.e. "monsters")

Fans of both styles like complex and clever music. Especially when other people dislike it ;-)

And they also both think that their music is the only kind of Good Music (TM) and everything else is just noise (Tell me I'm wrong…)

Both Jazz and Metal are divided in innumerable sub-styles that are 'at war' with each other…
I mean, just put in the same room one person who listens to Black Metal, and one who listens to Death Metal…
…or try the same with a fan of Bebop, and a fan of Modal Jazz.
It looks like the only difference between these styles is … the music!
But this will not last longer either… as we are about to tear down another wall between these styles!
Today this friendly neighbour music theorist will show you how you can take these overly-complex Jazz chords…
… and make them sound great with distortion.
"But" you will say "If I play Jazz chords with distortion, they sound all mushy and noisy and I don't like that sound"
Well, yeah, nobody likes THAT sound.
Instead, I'm going to show you how you can make them sound crispy and punchy and clear: super complex chords that kick your audience's eardrum like the sound of doom and destiny knocking at the gates.
Here's how you do it:
But what if you know nothing about Jazz chords… or even chords in general?
Well, I've got you covered homie.
Check out the Complete Chord Mastery guitar course where we start from Harmony Zero and we go to Harmony Hero straight on your guitar - without having to read even a single note on the score.
Get your Harmony directly on the fretboard!
Did you find this video helpful? Do not miss the next Music Theory videos!
Subscribe to the MusicTheoryForGuitar YouTube channel by clicking the button below.