How Music Theory Improves Your Creativity On Guitar
FREE Music Theory Map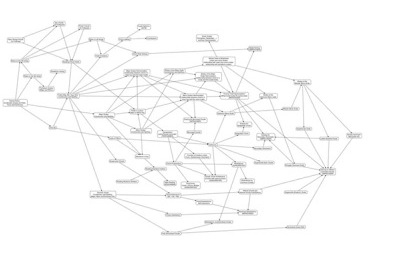 Download the FREE Map of Music Theory that will tell you what is the next topic you need to study
By submitting your info, you agree to send it to Guitar Mastery Solutions, Inc. who will process and use it according to their
privacy policy.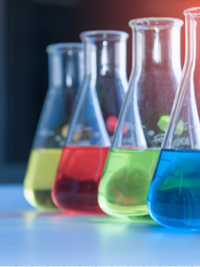 When you practice your guitar do you play something new every day or are you stuck repeating the same exact lick day in and day out? How can great guitarists create new melodies and solos every day? Where do they find all these ideas? It's not as hard as you think, as you will see if you keep reading.
It's absolutely normal when you are learning how to play to have periods when you can not simply create anything. In fact, that is the default state when you start learning: since you don't know anything, you can't create anything. When you learn a few elements, say a few chords or a scale pattern, then you can use these elements together to create a little chord progression or a short lead: then you start to become creative.
The problem is that there are only so many combinations of these few chords... so if you want to keep being creative, you gotta learn more. When you keep learning, your brain keeps being creative. But if you stop learning, then your brain stops being creative - and we all know that when that happens playing the guitar is not much fun anymore. Hey, I've seen a lot of players giving up on the instrument because they thought they "didn't have it" when in reality they just needed to study a bit more theory... just a liiitle bit to keep the creativity going...
And you know all these people that say that music theory "destroys" your creativity? Yeah, they have it exactly backwards.
Personally I don't like to think of Music Theory as a set of rules (who cares about RULES?), rather I prefer to think of it as creativity fuel. Every concept is a goldmine of new ideas. I would agree with you that for most musicians is not really fun to sit down and read a thick dusty book full of scores... Eh, we'd rather play, right? I am right there with you. What I love to do is to learn a new concept and see how this apply to actual music - not spending hours on books.
So, here's one example. Let's take the concept of "sequencing", that is simply to play the same thing starting from different notes of the scale (don't worry if it's not clear, I'll explain it in detail in the videos below). Most people would apply it to diatonic scales (like the major and the minor scale) but the very same concept can be applied to pentatonic scales or chords. Let's see how
NOTE: you can watch the videos below in any order, so start with the one that you like best :)
On Chords
By applying the concept of sequencing to chords, we can obtain easily a set of exotic chord that will sound well together. Lots of ideas for songs here:
On Pentatonic Scales
By applying sequencing on pentatonic scales we get many well-known rock licks, and also many new ones. Sequences of pentatonic is one of my favorite sounds, and apparently many players agree with me on that :-)
On Diatonic Scales
The original application of sequences was for phrases on a diatonic scale. You can find a few examples on how it sounds (I go step-by-step through MANY more examples of these in my course Master of the Modes ) at 6:00 in this video:
What Now?
For starters I suggest you work your way through a couple of the examples in the video but don't learn EVERYTHING immediately... learn just one or two and work with it. Then if you want something more, click on the button below and read the page that will appear: