How To Learn Guitar Notes If You Tune Down A Half Step [Q&A]
FREE Music Theory Map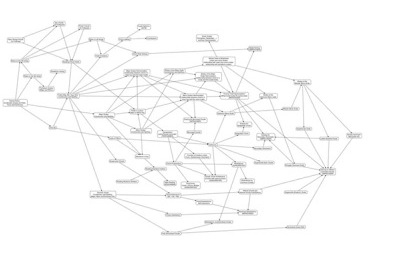 Download the FREE Map of Music Theory that will tell you what is the next topic you need to study
By submitting your info, you agree to send it to Guitar Mastery Solutions, Inc. who will process and use it according to their
privacy policy.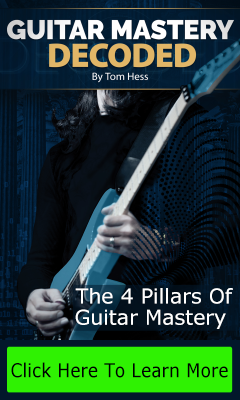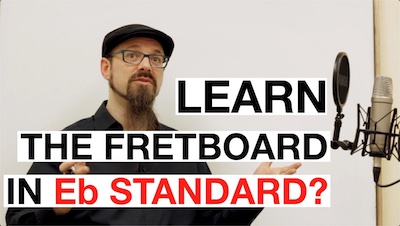 Great question that I got on my video on how to learn the notes on the guitar fretboard:
"Is it better if I learn the notes in E standard even though I might play most songs half a step down?"
That's an absolutely great question! Maybe you too tune your guitar a half step down like Jimi Hendrix did - so what do you do in this case? How do you learn your notes on the fretboard?
At first this seems one of these unsolvable dilemmas… because:
It feels wrong and confusing to learn the notes in E standard when the guitar is tuned differently
But at the same time learning a completely new set of notes is a lot of work…
And what if you have more than one guitar, some tuned in E standard and some a half-step down?
H-word, what if you have a baritone? (That is usually tuned a 4th down from standard tuning)
Well, don't despair just yet. I got you covered!
Indeed, what if I told you that:
This problem has already been resolved…
… it's actually been resolved for hundred of years already!
And the solution is routinely used by musicians all around the world?
Find the solution here:
In this video we also answer:
So you're telling me I get to make up my own scales?
What if I started late learning music and I need to learn music theory quickly so I won't be at a disadvantage?
Do you think Wagner was doing this complex thinking when he wrote music?
Do children learn music so easily because they don't question the system or the instructor?
And BTW, the original video on learning the notes on the fretboard is here:
And if you want to go beyond notes and write great chord progressions with original sounds that express exactly the feelings YOU want to express… then check out the Complete Chord Mastery guitar course
Did you find this video helpful? Do not miss the next Music Theory videos!
Subscribe to the MusicTheoryForGuitar YouTube channel by clicking the button below.