The Lickety-Split Technique (TM) To Create Riff Variations
FREE Music Theory Map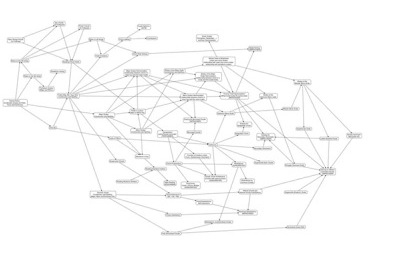 Download the FREE Map of Music Theory that will tell you what is the next topic you need to study
By submitting your info, you agree to send it to Guitar Mastery Solutions, Inc. who will process and use it according to their
privacy policy.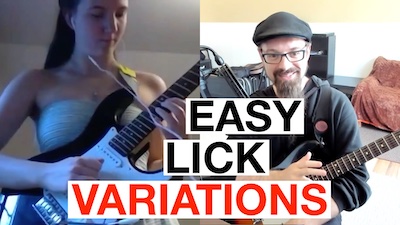 Here's a situation you've been in if you write music:
You just wrote a great riff. And I mean an absolutely great riff.
Either the Muses dictated it to you, or you finally got unity with the universal consciousness, or you simply had a good day…
… either way you have now a riff on your hands that can shake the world.
And that's were you slam your head nose-first on the First-Wall-That-Songwriters-Hit-When-They-Rely-Only-On-Inspiration (yup, that's a thing):
"… how do I make this riff into a song?"
Yes, that's precisely the moment when some music theory would be helpful :-)
I mean you can always make a song by repeating the same riff over and over and over…
… and over and over, but that's - let's say - not really optimal.
(Ok, I'll say it: it sucks)
Now, I am the first to admit that "how do you go from a riff to a song" is not something one can cover in a 10 minutes video…
(or in a 10 hours video for that matter… )
… but at least I can get you started!
So the first step to go from riff to song is to "get to know your riff". That is to say:
What can your riff do?
How versatile it is?
Can I make it sound in different ways throughout the song?
And in this videos is how you do exactly that… lickety-split:
(See what I've done with "lickety-split" in the video? LOL)
And for an extreme version of what you can do by taking a simple lick and writing variations… here you have 720 variations on the same Jazz lick:
Intrigued by all this yet?
Well there's much more of it - and it's fun all the way up :)
If you really want to master your fretboard and become a harmonic powerhouse on your guitar… I recommend you check out the Complete Chord Mastery guitar course
No, it's not for everybody. But if you really want to learn the how and the why in a PRACTICAL way, then you will love it.
Did you find this video helpful? Do not miss the next Music Theory videos!
Subscribe to the MusicTheoryForGuitar YouTube channel by clicking the button below.