Why Music Theory Has NO RULES (And How To Learn It)
FREE Music Theory Map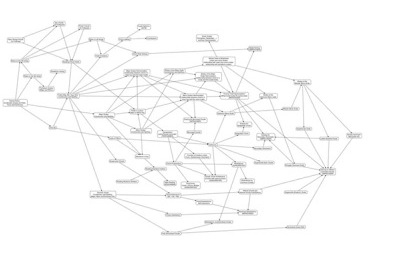 Download the FREE Map of Music Theory that will tell you what is the next topic you need to study
By submitting your info, you agree to send it to Guitar Mastery Solutions, Inc. who will process and use it according to their
privacy policy.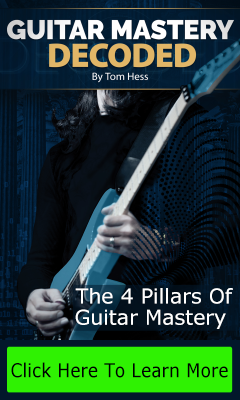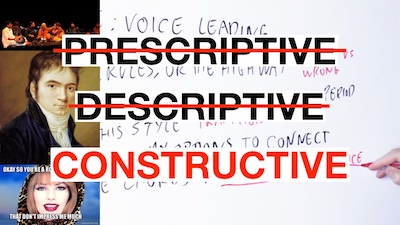 Some people think that music theory has rules.
They are usually frustrated by music theory… and who wouldn't? Rules? Who wants that?
Some other think that music theory has no rules. And yet…
… they still ask me "Tommaso what scale should I play on this chord progression?" …
… as if there was only one solution.
So, let me 'fess up for a moment here…
Teaching music theory - from my point of view - can be quite a frustrating endeavor.
Nurturing and rewarding too, and I honestly would not do anything different in this life and I feel incredibly privileged for being able to make a living at it…
… but still, it's frustrating at times.
Why?
Because people do not understand what music theory actually is.
And it's not their fault. If I were a conspiracy theorist I'd say there has been a misinformation campaign going on…
… but following Hanlon's razor: "never attribute to malice that which is adequately explained by stupidity"
Ok, but why it's important?
It's important because most music theory students have no idea if they are actually learning music theory or not… and what they should look for.
Or if you prefer: studying music theory does not look at all like "studying music theory".
Knowing what music theory actually is, what it's for, and how it looks like is not that hard…
And it would make their life incredibly easier.
But you know what happen when I try talking about this? (Pet peeve alert….)
People come up with bogus distinctions like: "Music theory is descriptive, not prescriptive"
(Oh dear)
Let me tell you: it's neither.
It's a false dichotomy.
(Big word alert: "false dichotomy": A situation in which two alternative points of view are presented as the only options, when others are available)
Music theory is a different thing. Well, at least the music theory that YOU want to learn is a different thing.
So if you've always been confused by music theory…
….or simply want to understand what you yourself are trying to do when you are studying music theory…
… then allow me to help you.
With what you learn in this video you will be able to 'cut to the chase' of everything you learn in music theory…
… and learn much, much, much faster and better at the same time.
Watch this video because this video is both descriptive and prescriptive:
P.S. if the words "prescriptive" and "descriptive" are a turn off… I share your pain. That's why I made the video.
That said, if you want to see how "constructive" music theory is taught, then you may want to have a look at my courses:
Did you find this video helpful? Do not miss the next Music Theory videos!
Subscribe to the MusicTheoryForGuitar YouTube channel by clicking the button below.