Music Theory Has NOTHING To Say About RHYTHM? Try This On For Size...
FREE Music Theory Map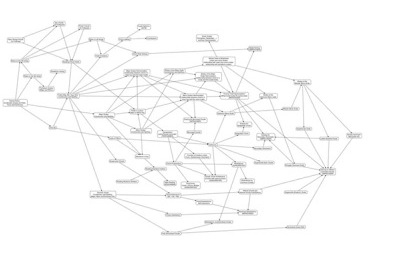 Download the FREE Map of Music Theory that will tell you what is the next topic you need to study
By submitting your info, you agree to send it to Guitar Mastery Solutions, Inc. who will process and use it according to their
privacy policy.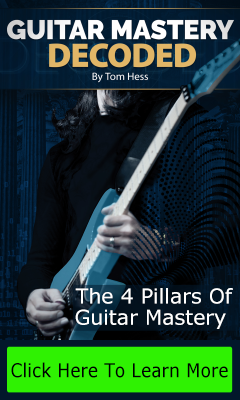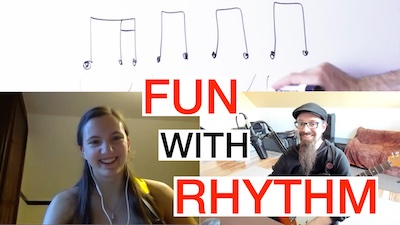 I'm always amazed when people talk about music theory as if it was only harmony.
I mean, every discussion of music theory I see on the 'net is either about chords or scales. You know, things like:
"What is the name of this chord? A Eb G C C# F Bb"

"Can I play the D SuperDorian scale over a Cmaj7/b5/#9 divided by 3 with remainder of 2"?

"Where does the chord in bar 7 comes from? Is that an inverse tritone substitution with a chromatic half-dominant shift?"
(Of course, the 3 questions above are a joke. Don't spend your afternoon googling the SuperDorian scale, I just made it up!)
And it's not that I do not like these things: I love harmony, and I think it's really useful too!
But - and this is a big but…
(I like big 'buts' and I cannot lie) (*)
… but, I was saying, people always seem to forget that music theory says a lot about rhythm too!
Yes, somehow rhythm always seems to get the short end of the (drum)stick when we talk about music theory…
… and unjustly so because every time you make your rhythm skills even just a little bit better, you improve massively as musician.
Or, to use the words of my dear friend Mike Philippov (hey Mike!)… rhythm is the "biggest needle mover".
But where do we start from? (that's another big 'but')
How about I show you a trick that is so simple that anybody can learn in just a few minutes…
… and at the same time it's so deep that you will still have fun with it for the rest of your life?
Let's have fun with rhythm together, watch this video:
And if instead you want to know more about harmony (again, it's really useful) and you want to learn it in a practical way, directly on your fretboard, then I recommend you have a look at the Complete Chord Mastery guitar course
Did you find this video helpful? Do not miss the next Music Theory videos!
Subscribe to the MusicTheoryForGuitar YouTube channel by clicking the button below.