How To Make Music With The LYDIAN Scale [Chords, Progressions, Lead]
FREE Music Theory Map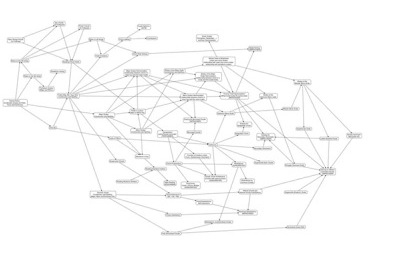 Download the FREE Map of Music Theory that will tell you what is the next topic you need to study
By submitting your info, you agree to send it to Guitar Mastery Solutions, Inc. who will process and use it according to their
privacy policy.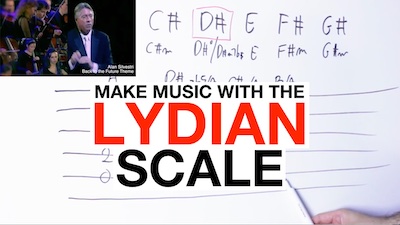 Ah, the Lydian scale. So bright, so hopeful!
Used by Jazz cats, Prog metallers, and soundtrack composers.
And so full of pitfalls if you don't know how to use it!
No, seriously. The Lydian scale has a fragile and unstable sound, and it's so easy to spoil the effect, even if you use only the notes in the scale.
I've had a lot of requests to do a video on how to make music with the Lydian scale, so here it is :)
In this video you will find :
How to write a chord progression in Lydian… that actually sounds Lydian!

How to avoid the 'major scale' pitfall.

How to play a lead on Lydian that does not sound like you are just playing the full scale up and down.
Watch the video here and have fun!
And if the Lydian scale sounds too "conventional" to your ear - it can happen if you've listened to A LOT of prog metal… - then here's some more for you.
How about we change just one note and we get a completely different scale? Here's the Lydian Dominant scale:
Or how about going for a completely different mood?
Here's the Mixolydian b6 scale, also knowns as "Melodic Major" or the "Ten Years Gone scale" after the Led Zep song. Have fun with it:
If you like the sounds of these scales but you find that it's hard to play them on your guitar, or you can't find them at a moment's notice, and you need help in learning how to play them and especially how to use them to make music…
… then check out immediately the Master of the Modes guitar course, a complete video course that will help you making sense of all scales and modes and how to play them.
Rather than me hyping it up… go on this link and read what the people who took the course have to say. That could be you: Master of the Modes
Did you find this video helpful? Do not miss the next Music Theory videos!
Subscribe to the MusicTheoryForGuitar YouTube channel by clicking the button below.