Answering your Questions On Muting Guitar Strings with Hair Band or Tape (Or Socks!)
FREE Music Theory Map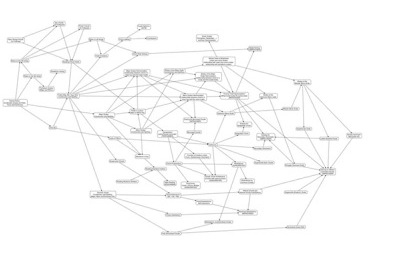 Download the FREE Map of Music Theory that will tell you what is the next topic you need to study
By submitting your info, you agree to send it to Guitar Mastery Solutions, Inc. who will process and use it according to their
privacy policy.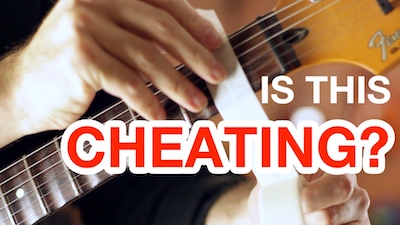 A few weeks ago I posted a video with 8 tips for guitar that every guitar player must know (if you missed it, it's linked below). I received a lot of interesting questions on it, so here I'm answering you.
When I recorded the video I thought of these 8 tips as simple ideas that may take a while to pick up just because they are not part of a 'standard' guitar teaching curriculum. I did not realize how in depth one could go on some of those tips.
I think the tip that generated the most question was the one about muting your guitar strings using a hair band / hair scrunchie / tape. Or optionally a sock, though we can agree that this is not necessarily the best option...
You guys had a lot of interesting questions, they made me think in a different way, and in the process of answering them I learned something too, so thank you! If you have more questions do not hold back, write them in the comments or send me an email.
Without further ado, here are the answers to your questions:
And here's the original video with the 8 tips in case you missed it:
And don't forget to check out my courses Master of the modes (for lead playing, scales, arpeggios) and the Complete Chord Mastery (for rhythm and acoustic players, chords, chord progressions). They make learning guitar so easy that it will look like cheating!
Did you find this video helpful? Do not miss the next Music Theory videos!
Subscribe to the MusicTheoryForGuitar YouTube channel by clicking the button below.