How To Use Negative Harmony - Explained In Simple Words And With Examples
FREE Music Theory Map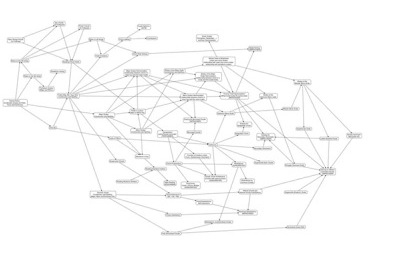 Download the FREE Map of Music Theory that will tell you what is the next topic you need to study
By submitting your info, you agree to send it to Guitar Mastery Solutions, Inc. who will process and use it according to their
privacy policy.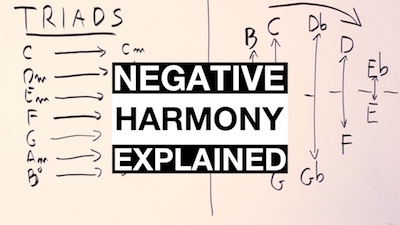 Negative Harmony is a very simple concept that has been made unnecessarily complex.
You may have heard about Negative Harmony (after all, it was all the rage on YouTube a while ago) and maybe you tried to understand it.
But for all the talk about it, there are still very few resources that actually explain it! Most people came away with the idea that Negative Harmony is an abstract or brainy concept reserved to geniuses.
In reality, everybody can use Negative Harmony in their music - it's not difficult to do as long as you can play a few chords on your guitar. You can find everything else in the video below.
In this video you will learn what Negative Harmony is, how it works, and how you can use it in your music. I play plenty of examples so you can hear how it sounds, and see how to use it in practice.
By the time you get to the end of the video you will be able to apply Negative Harmony to create new chord progressions that sound great:
As you can see, Negative Harmony becomes more and more powerful if you have a solid knowledge of 'Positive' Harmony i.e. the 'standard' Harmony. To REALLY learn your Harmony not as theory but directly on your guitar fretboard, have a look at the Complete Chord Mastery Course. Many students already reported how this course has been a game changer for them and how simple Harmony becomes when you learn it the right way - and it can do the same for you.
Did you find this video helpful? Do not miss the next Music Theory videos!
Subscribe to the MusicTheoryForGuitar YouTube channel by clicking the button below.