Does The OCTATONIC Scale Have A Diminished Tonic Chord? [Q&A]
FREE Music Theory Map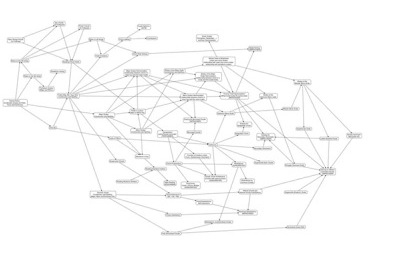 Download the FREE Map of Music Theory that will tell you what is the next topic you need to study
By submitting your info, you agree to send it to Guitar Mastery Solutions, Inc. who will process and use it according to their
privacy policy.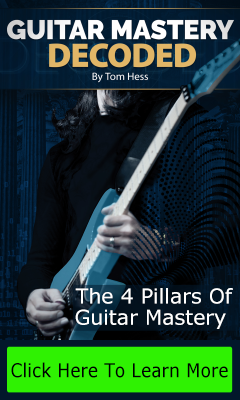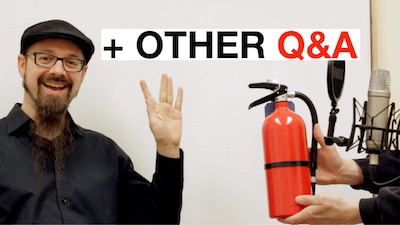 'Octatonic tonic'? Is this real?
If you read the subject of this email, you may be thinking that I finally lost my marbles.
But don't worry. After all I took my meds this morning. I think.
So what is this 'octatonic tonic' nonsense?
See, I got this question from you: "Does the octatonic scale have a diminished first chord?"
Now, the first chord of a key is called 'the tonic chord'… hence the "octatonic tonic chord" :-)
(Maybe I should start selling t-shirts with 'octatonic tonic' written in front…)
The octatonic scale is also called the "diminished" scale… so it seems logical that its tonic chord is diminished too…
But as it turns out.. the octatonic tonic chord is not diminished!
See why this is good news for you in the video below.
In this video we also answer:
Is my forearm supposed to burn while doing this?
Tommaso, stop projecting human consciousness and volition onto sound frequencies!
Are cadences like V-I discovered or invented?
"Didn't understand anything" (that was not a question)
Modes from a Physics point of view? (nerdy answer alert)
And to understand more about Modes… but this time in a practical way, immediately applicable on the guitar, then make sure to check out the Master of the Modes guitar course
You know nothing about the modes? Well, that's precisely WHY you should check it out!
Did you find this video helpful? Do not miss the next Music Theory videos!
Subscribe to the MusicTheoryForGuitar YouTube channel by clicking the button below.