How to HARMONIZE A Melody With Just 3 Chords [Music Theory Tutorial]
FREE Music Theory Map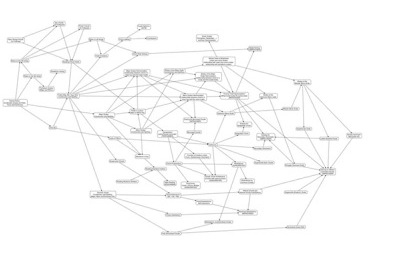 Download the FREE Map of Music Theory that will tell you what is the next topic you need to study
By submitting your info, you agree to send it to Guitar Mastery Solutions, Inc. who will process and use it according to their
privacy policy.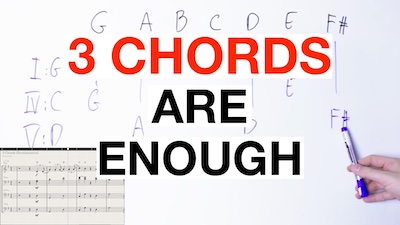 (At 4:32 and at 7:02 in the video are the examples you want to hear)
You know the old adage on how to write Blues (or Rock. Or Country... depends how you ask):
"Three chords and the truth".
That was fine and dandy for a while... and then we got inundated with 3-chords and 4-chords cheesy pop songs and now everybody is tired of the same old same old 3 chords.
Which is a pity.
Because honestly, I love well-made 3-chords harmonizations. They work in all styles! And I think that all musicians should know how to do one.
(Harmonization: "put chords to a melody")
For two reasons:
They sound great, and

They are a great 'first harmonization' that you can do in seconds, and then you can always add more complex ideas if need be.
If you've never harmonized a melody before... this is exactly where you want to get started. Watch the video, try it with your guitar, start having more fun than you ever had with music :-)
Once you are done with the 3 chords harmonization... it's now time to spice it up your music with some other chords.
For instance here's a suggestion for a very colorful chord:
And if you are still hungry for more, and you want even more drama... Here's a chord that most musicians forget they can use:
There is of course much more we can do with harmonizations. After all, what do you expect from 10-minutes YouTube videos? They are just long enough for me to give you an idea of what is possible...
... if instead you want to learn how professionals do all these things, and make them sound easy... if you are searching the source of the 'magic' in music, and are you tired of hearing "it comes with experience"...
... Then you are ready for the Complete Chord Mastery guitar course, a course that will guide you through the 'practical theory' of harmony for guitar.
In this course, a series of gradual exercises will make sure that you do not just "know" your theory, but also that you can USE it in your music.
Did you find this video helpful? Do not miss the next Music Theory videos!
Subscribe to the MusicTheoryForGuitar YouTube channel by clicking the button below.