Using Arpeggio Superimposition In A Guitar Solo
FREE Music Theory Map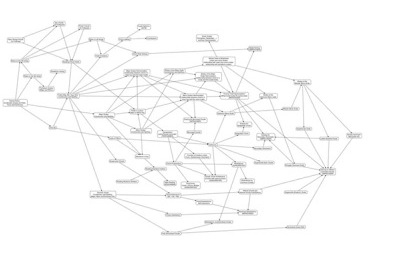 Download the FREE Map of Music Theory that will tell you what is the next topic you need to study
By submitting your info, you agree to send it to Guitar Mastery Solutions, Inc. who will process and use it according to their
privacy policy.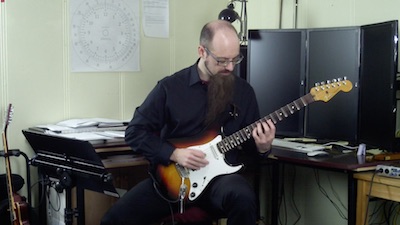 Searching for an idea for your next guitar solo? I want to share with you an idea that may help you getting your creative juices flowing. It's called Arpeggio Superimposition.
Arpeggio Superimposition is a simple technique used when improvising leads that consists in playing multiple arpeggios one after another to create a single melodic line.
The idea is that if you choose your arpeggios carefully, the notes of the arpeggios you are playing will be sometimes consonant and sometimes dissonant with the chord that is playing in that moment, and with the correct pattern of consonance and dissonance your arpeggios will sound very nice.
We could stay here for a long time explaining all the theory behind it in detail, but if this is the first time you've heard of this the best thing is to hear an example right now.
In this video I show you a super-simple example (that can be made as complex as you want) in which I play over an Em7 chord. The arpeggios I play are Em7, F#m7, Dmaj7 (all from the E Dorian mode):
Of course this is but one example. To make it sound more to your taste you can:
Pick different arpeggios from E Dorian, or:

Change the basic chord and the mode (and pick arpeggios from the new mode)
Have fun! And if you need help in learning your modes and the arpeggios/chords in those modes, check out the Master of the Modes course on this site!
Did you find this video helpful? Do not miss the next Music Theory videos!
Subscribe to the MusicTheoryForGuitar YouTube channel by clicking the button below.