How To Play Chromatic Sequences On The Pentatonic Guitar Scale
FREE Music Theory Map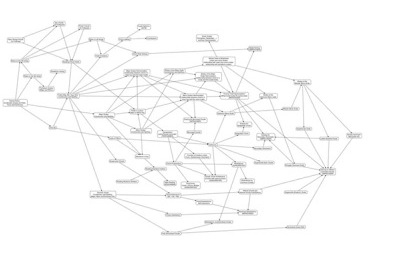 Download the FREE Map of Music Theory that will tell you what is the next topic you need to study
By submitting your info, you agree to send it to Guitar Mastery Solutions, Inc. who will process and use it according to their
privacy policy.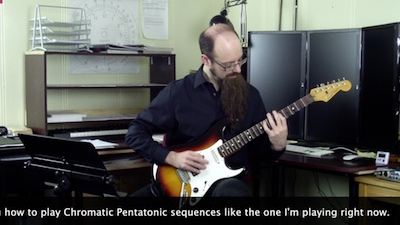 I could talk about this for hours, but here's the short story: click on the video below and watch the first 15 seconds. If you like what you hear, then watch the rest of the video where I explain how to play that (and how YOU can write many other licks like that).
Long story: a while ago I published a video on how to invent endless guitar phrases using only the pentatonic scale. In that video I introduced the concept of "sequences".
The basic concept there was that while you have only 5 notes in a pentatonic scale, the possible melodic combinations are nearly infinite (if you are not familiar with what a sequence is, you should click on the link above and watch that video now)
Some of my viewers told me that they loved the sound of the ideas they got out of that video, but were concerned that by following a scale they would eventually become "prisoners" of the scale.
So in THIS video I will show you how to create endless licks from a scale AND break out of the scale too! The effect is reminiscent of some Bebop phrases, though it can be tweaked to sound metal too (see video).
So, as I said at the beginning, listen to the first 15 seconds of the video below and if you like the sound, the rest of the video will explain it:
As the other video on "endless guitar phrases", this is meant as a starting point. Take this concept, play with it, and see how far it takes you. It works very well as it is... but it's also fun to come up with your own original ideas. Enjoy!
And if, despite the trick I explained in this video, you are tired of the old pentatonic scale and want to learn some fresh new sound, check out the Master of the Modes course that will show you how to play all the modes (including the Harmonic and Melodic Minor modes) and how to apply them to create real music.
Did you find this video helpful? Do not miss the next Music Theory videos!
Subscribe to the MusicTheoryForGuitar YouTube channel by clicking the button below.