Easy Tritone Substitutions in Blues
FREE Music Theory Map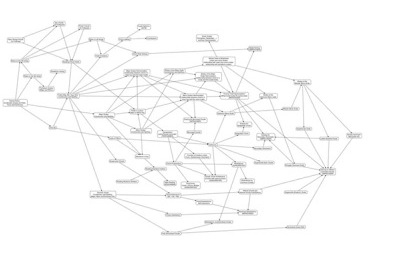 Download the FREE Map of Music Theory that will tell you what is the next topic you need to study
By submitting your info, you agree to send it to Guitar Mastery Solutions, Inc. who will process and use it according to their
privacy policy.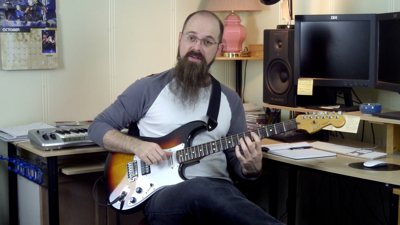 How many songs based on the Blues progression can you listen to one after another? Two? Three? Despite it's popularity, the 12-bar Blues progression DOES get old after it's played a few times over. And yet there are some musicians who can "transform"it in creative ways and make it sound fresh and unexpected all the times! Let's see one of their secrets.
Great musicians know how to use what we call "substitutions" (it's a concept taken from Jazz music). The basic idea is to have a chord progression and to change ("substitute) one chord with a completely new one following some "rules" that have been proven to work time and again. Unfortunately, these "rules" seem very intricate at first sight, and many beginner or intermediate players are simply scared by them.
Well, here are the good news: substitutions are actually VERY easy provided you learn how to apply them on the fretboard as opposed as trying to "calculate" them in theory before you play them. Great Jazz musicians can apply substitutions while they IMPROVISE, and believe me, you simply can not become THAT fast in "calculating" a substitution. The greats know how the substitution looks on the fretboard, and apply it straight there. As you will see i a moment, this is incredibly easy to do.
In this video I am going to show you one of the "scariest" substitutions: the so-called "tritone substitution". As you will see, it's actually very easy and there is ZERO thinking required when you apply it on the fretboard. And, of course, it sounds great!
Watch this video on the tritone substitution for Blues guitar, and you will be able to improvise your chord progression like the greats! I am willing to bet that at the end of the video you will ask: "that's it? It's much easier than I thought!" :-)
If you want to learn more about chord substitutions and who to make them work in real-life situation, then check you the ultimate course for chords and harmony for Guitar by clicking the button below:

Did you find this video helpful? Do not miss the next Music Theory videos!
Subscribe to the MusicTheoryForGuitar YouTube channel by clicking the button below.