James Maxwell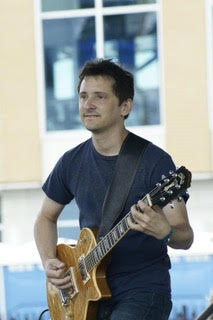 Course: Master of the Modes
"The Master of the Modes course is the most comprehensive way to understand everything the fretboard has to offer. The content is presented in a logical order that allows you to see amazing results immediately, while constantly moving you toward a much more in-depth application. Each step is explained in such detail that there is simply no chance of you not understanding how to use modes effectively.
"I have been playing guitar for 30 years and have a Bachelor's of Arts in music, but I was still missing a huge piece of the puzzle. After buying several recommend books and countless Youtube tutorials I was left very frustrated. The information was there but it was still boring and lifeless. When I found the Master of the Modes course I knew I was on the right track just by how it was described so I enrolled immediately.
"I still remember the overwhelming excitement I felt when the first lesson came! All my years of frustration melted away and I was faced with the answers I had been seeking. Everything I have ever been taught about modes was simply the tip of the musical iceberg. Now I not only have technical understanding, but something far more important…musical understanding! Speaking as a professional guitar instructor, I recommend the Master of the Modes as the most satisfying way to improve your guitar playing in the shortest amount of time."