Melodic Minor Scale: Why There Are An Ascending And A Descending Versions?
FREE Music Theory Map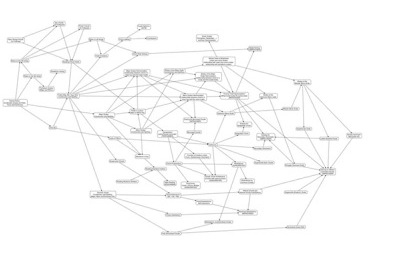 Download the FREE Map of Music Theory that will tell you what is the next topic you need to study
By submitting your info, you agree to send it to Guitar Mastery Solutions, Inc. who will process and use it according to their
privacy policy.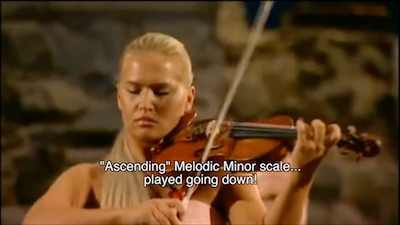 One of the most puzzling pieces of music theory is the Melodic Minor scale and the fact that (as it is taught) there are two version of it: an ascending and a descending version.
So what is this is all about and why does it concern us?
If you were to read one of the many books on harmony, the story you are told is that you can play the Melodic Minor scale in 2 ways: ascending (in A: A B C D E F# G#) and descending (in A: A B C D E F G, identical to Natural Minor).
You are also supposed to use the ascending version any time you go up in pitch, and the descending version when you go down in pitch.
Again, if you ask a few "expert" musicians, they will also tell you that this restriction was true in 'classical music', but in modern music and especially in Jazz you can use the ascending version going both up and down. (Ah, those enlightened Jazz players that freed us from the shackles of Classical music rules...)
Confused yet?
Now, pardon my French here, but the story as I have just summarized it - which is what we are told by 'traditional' music theory - is complete bullshit. For instance, there are many examples in Classical music of the scale being used in the 'wrong' direction! (You'll find a few in the video)
To find out the real story about the Melodic Minor scale, see the video below:
So I hope that this video helped make some clarity on this topic. There is no reason to be confused by the Melodic Minor just because what is 'traditionally' taught about it is wrong.
And if you want to know more about the Melodic Minor (and all the other minor scales...) and how to use it in real music, check out this amazing resource on guitar scales and modes
Did you find this video helpful? Do not miss the next Music Theory videos!
Subscribe to the MusicTheoryForGuitar YouTube channel by clicking the button below.