Weird uses for the minor add9 arpeggio
FREE Music Theory Map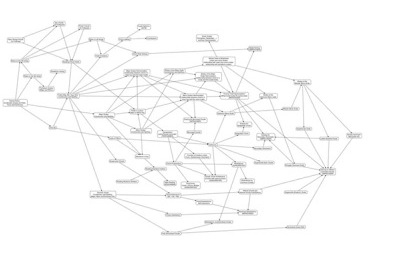 Download the FREE Map of Music Theory that will tell you what is the next topic you need to study
By submitting your info, you agree to send it to Guitar Mastery Solutions, Inc. who will process and use it according to their
privacy policy.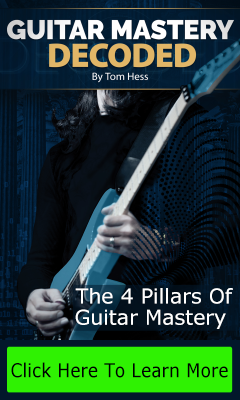 You may or may not know yet the minor add9 arpeggio. It's one of the go-to cliches of guitar players since it is so easy to play and it sounds so good.
If you don't know this arpeggio yet, then you're in for a treat! It's one of the sounds you've been searching for... I'll explain it in the video below.

If you know it, you know that it sounds wonderful and mysterious when you play it by itself...
..but did you know that you can take the same arpeggio and make it sound completely different simply by changing the chord you play it over? Now, the same arpeggio can sound bluesy, jazzy, or even strangely dissonant.
Today we'll see together a few nifty tricks that allow you to use this simple arpeggio over a few different chords... even over altered dominant chords! Everything is explained in this video:
If you like these sounds, then you may want to get a bit more sophisticated with your arpeggio. In this other video, I show you how using just simple triads you can create complex-sounding arpeggios. It's simple, it sounds great, and you can learn it in few minutes:
If you want to learn how to solo better over any kind of chord progression, using scales, modes, and arpeggios freely, then you want to check out the Master of the Modes course. In this course, we will examine systematically how to use scales and modes in all styles to create the solos YOU like. It's not just a catalogue of scales: it will explain to you how to think about and visualize the scales on your fretboard, and how to use them creatively.
Did you find this video helpful? Do not miss the next Music Theory videos!
Subscribe to the MusicTheoryForGuitar YouTube channel by clicking the button below.