Interviews With Professional Musicians
On Music Theory And Composition
FREE Music Theory Map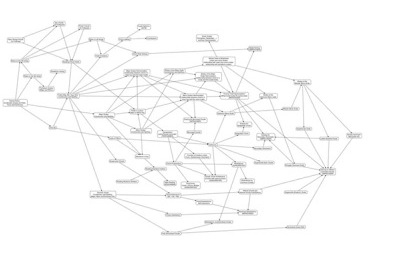 Download the FREE Map of Music Theory that will tell you what is the next topic you need to study
By submitting your info, you agree to send it to Guitar Mastery Solutions, Inc. who will process and use it according to their
privacy policy.
How your favorite guitar hero thinks when he is composing a song? How does he uses his music theory skills and tools when it's the time to create new music? If you are like me, you want to know step by step how he unchains his creativity to write his music.
On this page I have collected interviews to some of the best guitar players in the world on the topic of music theory and composition. It does not happen every day that such players and composers reveal some of their secrets openly to the general public and show how they think about music. This is a great opportunity for you to learn the secrets of the trade straight from the mind of the masters of guitar.
As you will see in the interview, some traits are indispensable requisites to become great songwriters and truly master music theory. Despite being different and with their own individuality, all these players have definitely many elements in common. These common traits are the things you must learn and develop in yourself in order to become a master of music theory too. To get the most from these interviews, it is not enough for you to just listen or read them. You should take some notes on how each players approach music theory (and music in general) and then apply their advice.
Don't settle for less than the maximum, learn straight from the masters!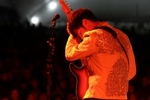 How does it feel to play for a country legend? And how your music theory skills can help you land such a high-caliber gig? Discover it in our interview with Eugene Edwards, guitar player for Dwight Yoakam. Eugene talks about being familiar with theory is invaluable while in studio and on the road. A must-read for everyone who wants to have a career as a session player!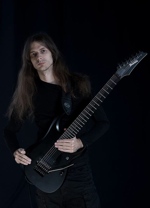 Read our new interview with Christian Muenzner (Obscura, Necrophagist, Spawn of Possession). Christian shares with us some of his tricks on how to use theory to compose music out-of-the-box, and how to have theoretical concepts work for you rather than being slave of them. Recommended read!
How does a Zen Master study music theory? Read it in our exclusive interview with Mr Fastfinger, AKA Mika Tyyska. Mika talks about ear training, how movies and compositions are similar, and how a cartoon character can be your guiding vision for playing guitar!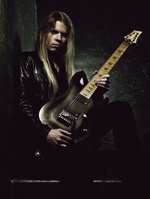 We recently interviewed Jeff Loomis of Nevermore fame, and picked his mind on his approach to composition. Jeff shares some great advice on dealing with writer's block and on keeping your solos fresh and spontaneous.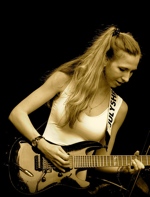 An exclusive interview with raising star Julia Kosterova about how she approached composing on her new album Springs of Time. Learn how Julia used music theory to create melodic and original songs. Click here to listen to the inteview with Julia Kosterova on composition.
We interviewed Dave Martone for another great interview on music theory and composition. Dave shares with us some of his unique insights on how a modern guitarist can use music theory to create new and original pieces.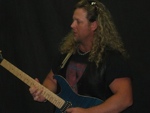 Check out this interview on music theory and composition with Nick Layton of Firewolfe, and see how pros approach composition in a creative way.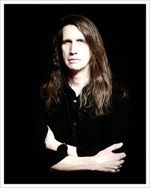 Read this interview on composition and music theory with Paul Kleff of Firewolfe, and learn how professional players use music theory in their writing process.