Paul Kleff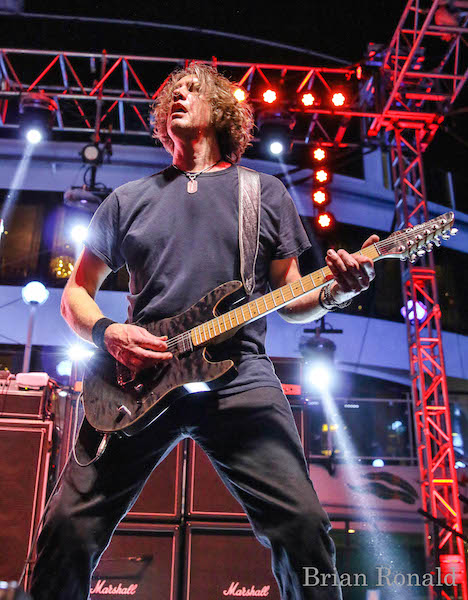 Course: Master of the Modes
"What I like about the Master of the Modes course is the progression of the materials in the lessons and the way they are presented. There is a heavy emphasis on application--this is not just a "here's the scale, figure out how to use it" course. With the lessons in this course you get a manual for each one, as well as audio and video files where appropriate. They are all downloadable for easy use.
"One of the major differences about this course is how it helps you learn to connect your ears to your hands. I'm a rock/metal guitar player and long-time guitar instructor and in my experience most rock guitar players never get beyond memorizing scale patterns on the neck. This course helps you develop your knowledge of the chord/scale relationship so that you can solo over chord changes and learn to hear the notes you want to play before you play them--a "must have" skill both for improvising and composing.
"If you are already familiar with any other scale system, this course will help you take it further and increase your ability to visualize the fretboard so you can get to the notes you want when you want them. And if you are new to the world of modal playing, it has everything you need. Ear training is stressed so that you can learn to hear in your head what you want to play before you go to play it, know what the different sounds and "flavors" of the modes and scales are, and how to integrate those scales with chord progressions when you solo or write songs, as well.
"Beyond the diatonic modes, the modes of harmonic and melodic minor are also covered so that you can make those more exotic sounds part of your guitar-playing arsenal, as well. Pentatonic/modal substitutions are also included. It is a complete scale/chord system--all the parts are there.
"I have already recommended this course to friends who play. Even if you are an experienced player this course will help you stretch your playing into new areas. It's a complete system for mastering the fretboard and most importantly helping you learn to connect your brain to your ears and your fingers--a great investment in your playing."
Paul Kleff
Musician and Guitar Instructor