Improve Your Guitar Leads With Systematic Phrasing
FREE Music Theory Map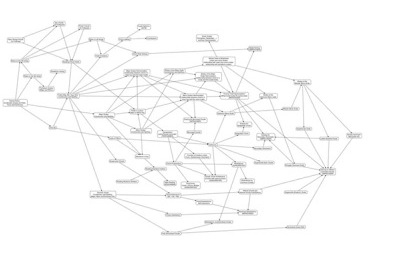 Download the FREE Map of Music Theory that will tell you what is the next topic you need to study
By submitting your info, you agree to send it to Guitar Mastery Solutions, Inc. who will process and use it according to their
privacy policy.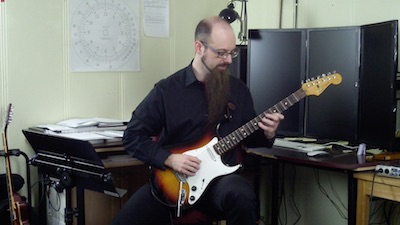 (This article is beginner-friendly: read until the end even if you think you are not ready for this)
It's common knowledge that when we talk about lead playing WHAT you play is not as important as HOW you play it.
Many of the most famous guitarists do not play anything complex scale-wise (or even speed wise) but they are masters of "phrasing" i.e. using legato, bends, vibrato, etc. make the guitar "speak". Dave Gilmour (Pink Floyd), Eric Clapton (nicknamed "slowhand"...), Jeff Beck (from which countless others copied the style), just to name the first 3 that come to mind, all play very simple things, but they play those well.
But how to know WHEN to apply phrasing? That is to say, if I have a phrase/lick I'm playing on my guitar, on what note should I put some vibrato? On what notes should I put a hammer-on, or a pull-off, or a slide, or a bend?
It's too easy and simplistic to answer: "do whatever you feel like" as this kind of advice really does not help anybody. Hey, if you knew what to do, you would be doing it already!
So here's a super-simple and very effective exercise that you can do to REALLY understand and internalize phrasing while playing guitar. It's so easy that even a complete beginner can do it - and it's so powerful that I've seen professionals still working on it.
Here it is:
So, what do you think of it? Is this going to be helpful to you and your playing? Is this going to help you playing more expressively?
If there'e anything you want me to write about or make a video about, please let me know in the comments or send me an email (click here for my contact info )
And if you need some help on knowing what to play on ANY chord progression, then check out these guitar lessons on scales and modes done the right way (i.e. less mindless shredding and more understanding what is going on and why... so you can play BOTH shred and melody)
Did you find this video helpful? Do not miss the next Music Theory videos!
Subscribe to the MusicTheoryForGuitar YouTube channel by clicking the button below.