How To Practice Your Guitar When You Have Little Time
FREE Music Theory Map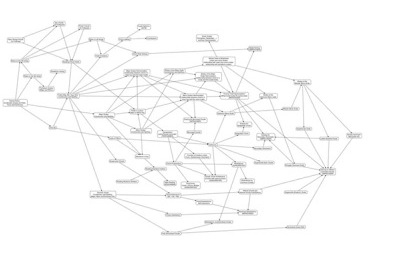 Download the FREE Map of Music Theory that will tell you what is the next topic you need to study
By submitting your info, you agree to send it to Guitar Mastery Solutions, Inc. who will process and use it according to their
privacy policy.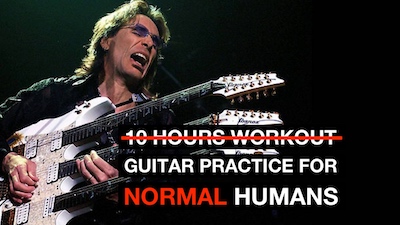 Can you become a great guitar player without practicing for hours and hours every day? The answer is YES if you make sure you practice the right things and you keep your practice balanced.
On the other hand, if you do not keep your practice balanced, you may end out this way:
You may become a very fast and technical player, but lack expressiveness (i.e. you may become the proverbial "mindless shredder")
You may be able to play a few songs, but never get to the level of technical ability or speed you want to reach
You may become a proficient player but not know enough songs, or be unable to improvise.
Steve Vai is famous for having a 10 hours workout (and that is a great workout!) but most of us do not have this kind of time. For some guitar is just a more or less serious hobby, and even professional guitar players may not be able to allocate 10h every day just to practice their instrument.
So what can we do?
Here I will show a super-simple and very flexible practice schedule that I use for myself and recommend to my students too. You can adapt the idea to suit your needs and your idea of what kind of guitar player you want to become (more or less technical).
This video is less than 8 minutes long. It will save you at least 8 minutes of practice the very first day that you apply it, and it will save you much more time and effort. You simply have to watch this:
With this simple idea you will keep your guitar practice balanced and you will be able to steer your direction toward YOUR goals, and not simply practice whatever comes your way and hope to become good.
I found that most guitar students have the most trouble knowing how to practice their theory. If you have no idea how to orient yourself in theory I suggest you get professional guidance - this will save you years of time and speed up your progress greatly.
I suggest you get a look at those guitar theory courses that will help you implement everything you learn step-by-step... and if you need any help or have any questions do not hesitate to contact me. I'll be happy to help you.
Did you find this video helpful? Do not miss the next Music Theory videos!
Subscribe to the MusicTheoryForGuitar YouTube channel by clicking the button below.